Europe
EU Ambassadors Meet to Find Joint Stance on US Spy Scandal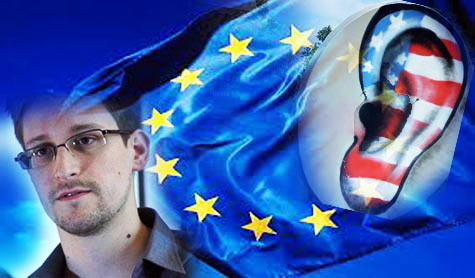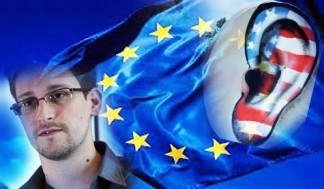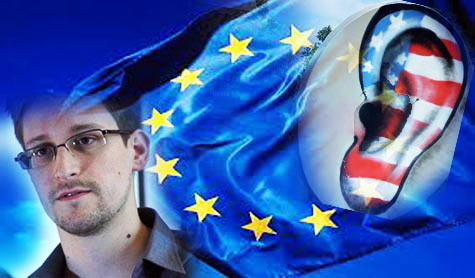 EU ambassadors are to hold talks in Brussels Thursday to agree a common stance on US spying on European premises and embassies that have sparked outrage across the bloc.
The information have threatened to derail long-awaited EU-US talks about a massive free trade deal, expected to boost both sides' economies by billions of dollars.
The row widened on Wednesday after Bolivia lashed out at France, Italy, Portugal and Spain for temporarily denying President Evo Morales's plane over flight rights over suspicions that intelligence leaker Edward Snowden was travelling with him.
Morales's plane, returning home from a trip to Moscow, was forced to make an unscheduled stopover in Vienna, where airport police searched the aircraft and confirmed that the fugitive American was not on board.
Morales had earlier said his country would consider giving political asylum to Snowden, who has been holed up in a Moscow airport.
France already expressed its regret for its role in the incident, but in the Bolivian capital La Paz on Wednesday protesters were burning the French flag in the streets.
Meanwhile, European countries responded with alarm to revelations attributed to Snowden, a former contractor with the National Security Agency [NSA], that the US was systematically seizing vast amounts of Internet and telephone data around the world.
Reports in the Guardian and Der Spiegel in recent days have detailed widespread covert surveillance by the NSA of EU offices, including diplomatic missions in Washington and at the United Nations in New York, as well as at the 28-member bloc's Brussels headquarters.
The information threatened to hurt free trade talks with Washington, although Berlin and Paris struck a note of discord on Wednesday over the issue.
France pushed for the European Union to delay negotiations, while Germany said they should go ahead as planned.
EU Commission president Jose Manuel Barroso eventually announced a compromise: the trade talks would open but run in tandem with working groups tasked with probing the extent of US spying.
Seeking to limit the fallout from the spying scandal, U.S. President Barack Obama spoke with German Chancellor Angela Merkel on Wednesday to address mounting European concerns.
"The president assured the chancellor that the United States takes seriously the concerns of our European allies and partners," according to a readout of the call.
The White House said they agreed to a "high-level meeting" between US and German security officials in the coming days to address intelligence matters, and that a US-EU dialogue on intelligence collection and data protection would begin as early as July 8.
The EU stated establishing a Free Trade Agreement would add about 119 billion euros annually to the EU economy, and 95 billion euros for the United States.
Trade in goods between the United States and the EU last year was worth some 500 billion euros, with another 280 billion euros in services and trillions in investment flows.
Snowden, meanwhile, appeared to be still stranded in a Moscow airport transit zone, waiting for a country to give him safe haven.
The 30-year-old computer specialist arrived there from Hong Kong on June 23 in a bid to escape US efforts to have him extradited on espionage charges.
He has filed asylum requests with 21 countries this week.