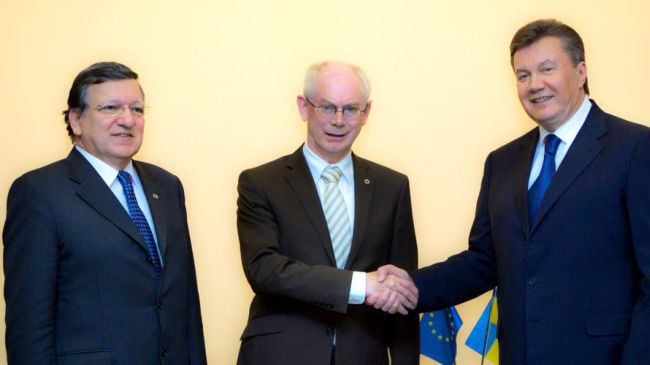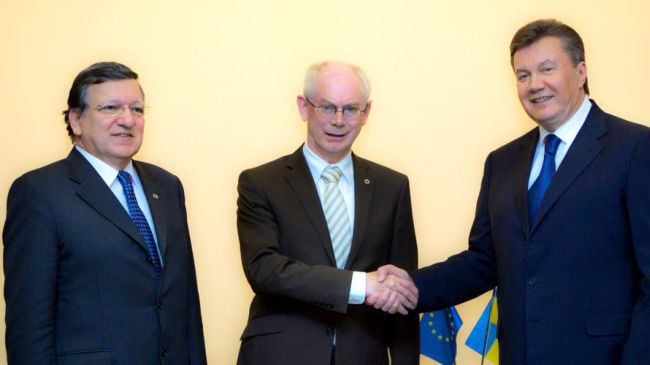 European Union (EU) leaders have blamed Russia for Ukraine's refusal to sign a trade agreement with the bloc, saying they will not allow Moscow to "veto" deals in Eastern Europe.
The remarks were made by the President of the European Council Herman Van Rompuy on Friday, at the end of the third Eastern Partnership Summit in the Lithuanian capital city of Vilnius.
In addition, Rompuy said he would discuss EU's relations with Ukraine during a January summit with Russia.
Ukraine refrained from signing Association Agreement with Brussels, arguing that the country would lose lucrative trade deals with Russia, while two other countries, Moldova and Georgia, initialed political and trade agreements with the bloc.
On November 21, Ukraine announced that it would reject the deal with the EU and revive talks on an agreement with Russia.
According to a decree issued by the Ukrainian prime minister's office, the decision was made to "ensure the national security of Ukraine" after considering effects of trade with Russia. It also spoke of the need to "restore lost trade volumes with the Russian Federation."
Ukrainian Prime Minister Mykola Azarov has defended the decision to scrap the signing, saying the financial assistance offered by the EU to cover losses would be extremely small.
Azarov also stated that Kiev had asked Brussels several times to compensate for losses it would gather resulting from market closures in Russia and other nations of the Commonwealth of Independent States after signing of the agreement.
Meanwhile, both supporters and opponents of Ukraine's decision to scrap the signing continued to stage rallies in the capital Kiev.
About 10,000 demonstrators gathered in the capital demanding the signing of the EU deal, the latest in daily protests, which began when the government announced it would suspend the signature.