Europe
EU disappointed over Macedonia crisis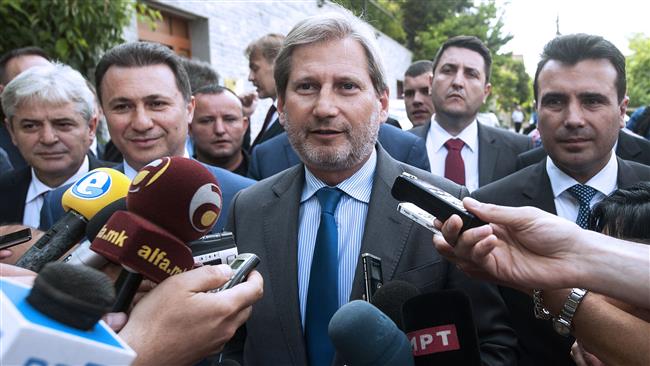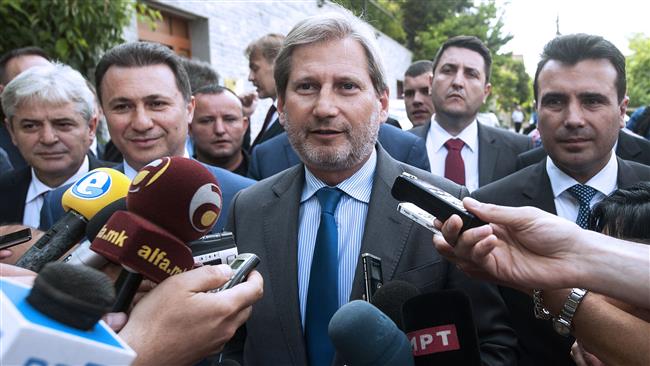 A European Union (EU) authority has expressed disappointment over Macedonian politicians' failure to resolve the current political crisis in their country despite the bloc's initiative and efforts in that regard.
EU Commissioner for European Neighborhood Policy and Enlargement Negotiations, Johannes Hahn, said he was "very disappointed" that the representatives of Macedonia's four main political parties had failed to reach a solution to their problems in a recent meeting in Belgian capital, Brussels.
"No final deal yet in talks on the former Yugoslav Republic of Macedonia," the commissioner said in a tweet.
The commissioner blamed the failure of the Brussels talks on a "lack of responsibility and leadership by some;" however, he declined to give more details about the matter.