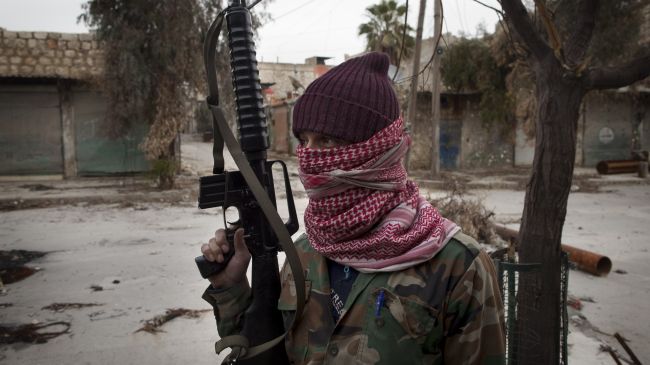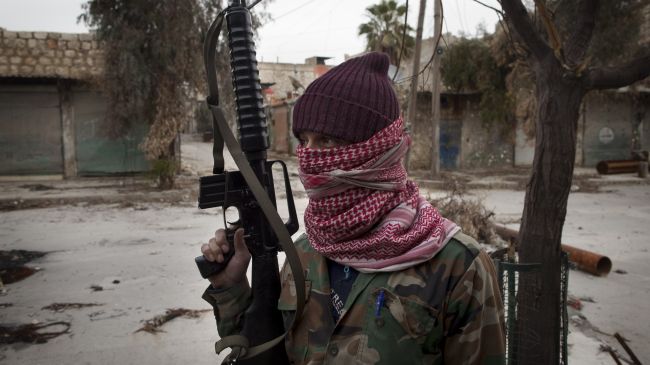 European foreign ministers have failed to reach an agreement on whether to lift an arms embargo on militants in Syria.
The division among the European counties was pushed to bold relief on Friday as the European ministers started two days of informal talks at Dublin Castle.
The European Union should decide on the thorny issue of arms supply on June 1 when Syria sanctions are largely expected to be renewed.
"In order to support a diplomatic and political settlement which is essential for peaceful transition, it will be necessary for us to increase the support that we give" to the opposition in Syria, British Foreign Secretary William Hague was quoted as saying.
"That's an option for the UK and France, both countries have said that, but our emphasis is on making sure we keep agreement in the EU. That's what we have been focusing on so far and we'll have discussions on that," he said.
Irish Foreign Minister Eamon Gilmore hinted that his country would oppose arms shipment to Syria, warning that more guns to the militants would cause more casualties.
"I think further militarization in Syria would certainly not be helpful. The more guns, the more arms that go into Syria, the more casualties there will be," he said.
Germany, Austria, Sweden and other states expressed concern that arming the militants in Syria would spread the deadly conflict in that country.
Syria has been experiencing unrest since March 2011. Many people, including large numbers of Syrian army and security personnel, have been killed in the violence.
The Syrian government says that the chaos is being orchestrated from outside the country, and there are reports that a very large number of the militants are foreign nationals.
Damascus says the West and its regional allies including Qatar, Saudi Arabia, and Turkey are supporting the militants.