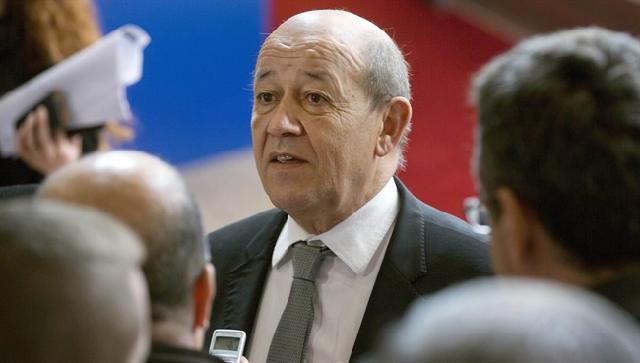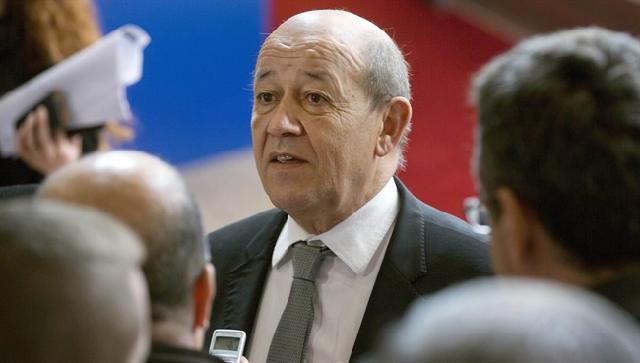 Several European Union countries, including France and Germany, have agreed to form a "drone users club" to develop a rival to the US and Israeli unmanned aerial vehicles (UAVs).
In a meeting of EU defense ministers in Brussels on Tuesday, the participants approved a project to develop a "European generation" of drones in 10 years.
Greece, Italy, the Netherlands, Poland and Spain are the other members of the club.
"If Europe hopes to maintain a strategic capability, countries must pool their capacities and actions in a pragmatic way," said French Defense Minister Jean-Yves Le Drian, adding that the European Defense Agency has been tasked with preparing a list of military prerequisites.
Some European countries are concerned that in future, they may not be able to compete with their rivals in the area of military aviation.
At present, EU countries take advantage of Israeli or US military drones, but they are not authorized to fly the aircraft in European airspace. In June, three major industrial groups, the European Aeronautic Defence and Space Company, France's Dassault Aviation and Italy's Finmeccanica called for cooperation to develop a medium-altitude, long-endurance UAV.
During the French war in Mali earlier this year, France was dependent on US drones as well as refueling planes. Germany already uses drones, such as the Israeli-built Heron 1 model, in Afghanistan and other countries.
German Defense Minister Thomas de Maiziere said last year that the country would cooperate with France to develop a new generation of assassination drones. "We have a gap in our capabilities that we would like to close," he said.
Washington uses assassination drones in several countries, such as Afghanistan, Pakistan, Yemen, and Somalia, claiming that they target "terrorists". According to witnesses, however, the attacks have mostly led to massive civilian casualties.
Last month, a United Nations report warned that the use of armed drones threatens global security and encourages more states to acquire unmanned weapons.
"The expansive use of armed drones by the first states to acquire them, if not challenged, can do structural damage to the cornerstones of international security and set precedents that undermine the protection of life across the globe in the longer term," the report said.
The UN report noted that "drones come from the sky but leave the heavy footprint of war on the communities they target."