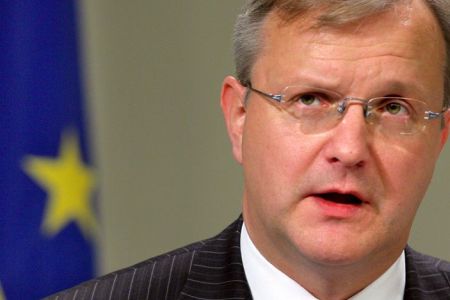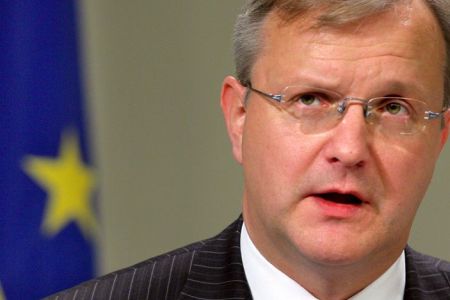 Finance ministers from the entire 27-member European Union (EU) bloc are preparing to meet in Brussels to set up a potential emergency bail-out package for Ireland.
EU's Economic Commissioner Olli Rehn told reporters on Tuesday that the plan would have an "accent on restructuring" the Irish banking sector.
His remarks came at the end of a gathering of ministers of 16 EU states, commonly known as the 'Eurogroup,' that are using the euro currency.
A statement issued after the meeting urged Dublin to engage in a "short and focused consultation" with the EU and the International Monetary Fund (IMF) who are now preparing a multi-billion euro bailout for Ireland.
This is while only minutes after the meeting, Ireland denied that it was facing default and had asked for help.
Irish Prime Minister Brian Cowen told the parliament on Tuesday that the country's treasury was funded through the first half of 2011, "so the impending sense of crisis that some wish to suggest the Irish state faces is not a fair reflection of the facts."
Despite the display of optimism, however, Cowen's comments suggest that Ireland has less than a year's reserves available.
Data also shows that Dublin is facing a record budget deficit of nearly 32 percent of its GDP this year.
This has alarmed the debt-ridden eurozone, which is facing a crisis over its single currency — the euro.
"Sharing a currency means that the decisions of one affect all," Rehn went on to say.
He added that whatever happens with the economy of one country "may affect the economy in another country, in good times and in bad times."
On Tuesday, European Council President Herman Van Rompuy also warned that the future of the whole bloc was at stake unless the EU overcomes the economic crisis that many of its countries face.
Countries such as Portugal, Spain and Italy are also at the risk of going down the same road as Ireland.
The renewed financial market turmoil in the EU comes only six months after the bloc rushed to rescue Greece with a 110 billion-euro bailout.