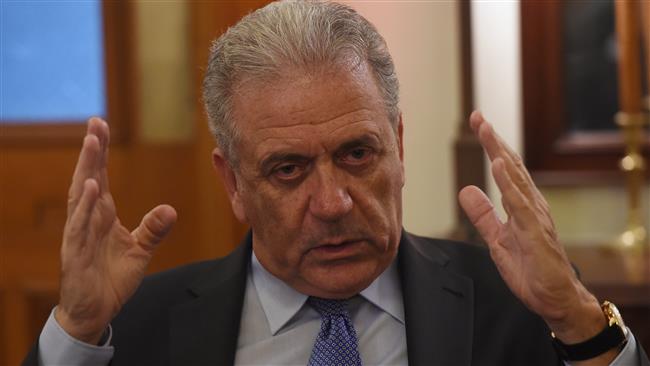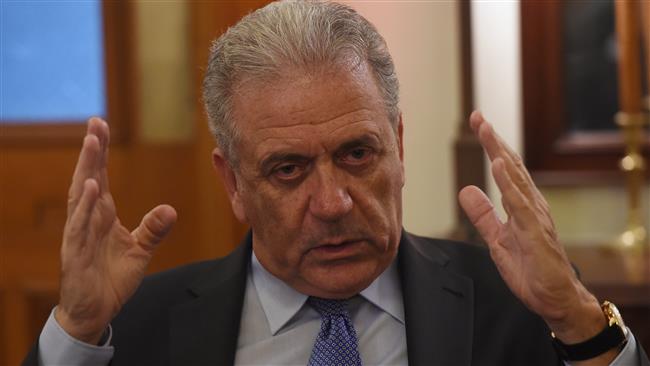 The European Union's top migration official has expressed regret that the bloc is failing to deal with the flow of refugees from war-stricken countries.
"The situation is getting worse," Migration Commissioner Dimitris Avramopoulos told EU lawmakers in Brussels on Thursday, criticizing EU member states for adopting more restrictive measures on refugees.
Avramopoulos expressed concern about the introduction of border controls by some major EU states, including Germany, Sweden, Denmark and Austria.
He said such measures seriously threaten the integrity of Europe's passport-free travel zone Schengen and may end in the collapse of the EU.
"If Schengen collapses … this will be the beginning of the end of the European project," Avramopoulos warned.
The EU is facing its worst refugee crisis in decades with more than a million estimated to have entered the continent in 2015 while a record number is expected for this year. Most of the refugees are those escaping war and poverty in the Middle East and Africa with the ongoing foreign-backed militancy in Syria being a main source of the problem.
Avramopoulos updated the figures on the arrival of refugees to the European shores, saying up to 4,000 people arrived in Greece on a daily basis over Christmas and New Year.
EU states agreed last September on a scheme to share some 160,000 refugees arriving in the frontline states of Greece and Italy among member states.
"These schemes have not delivered the expected results," Avramopoulos said.