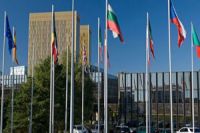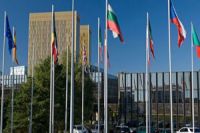 An Iranian lawmaker says the recent EU court rulings against the sanctions on Iranian banks and companies highlight the illegal and political nature of such bans.
According to Press TV, Deputy Chairman of Iran's Majlis National Security and Foreign Policy Committee Mansour Haqiqatpour on Sunday said "The sanctions against the Iranian banks and companies were imposed without any legal basis and merely based on political objectives and the rulings for their removal prove the illegality of these embargoes."
The legislator described the EU court rulings as "positive but not sufficient" measures and noted that the Iranian people and companies must be compensated for the "heavy losses" they have suffered due to the sanctions.
Haqiqatpour underlined the need for the removal of the sanctions through legal and political channels and noted that Iran should file lawsuits against the unjust embargoes with the relevant international bodies and the country's Foreign Ministry must follow up the issue through political channels.