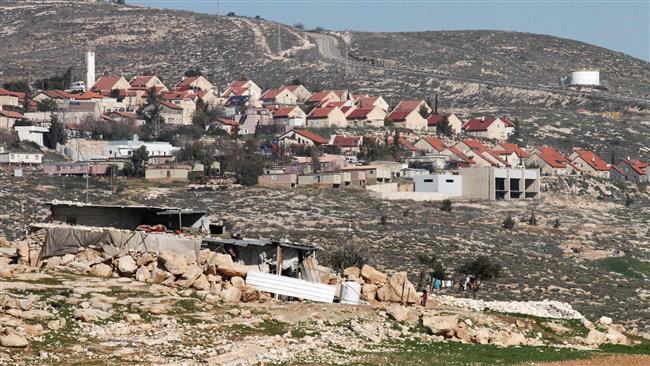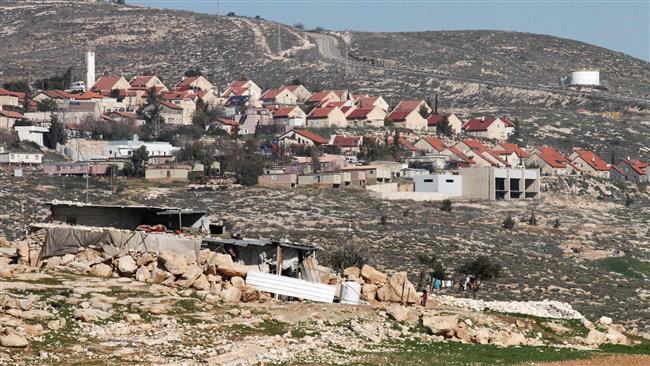 The European Union (EU) member states seek to discuss whether to go ahead with routine talks with the Israeli regime before the bloc has adopted a "unified and clear" stance against Tel Aviv's defiant settlement construction on occupied Palestinian territories.
The EU, like much of the rest of the world, considers Israeli settlements a violation of international law and an impediment to peace with the Palestinians, whose land has been occupied by the Israelis.
European diplomats anonymously told The Associated Press on Friday that the foreign ministers of the EU member states were now to discuss a unanimous stance against the unlawful constructions before holding a next round of routine talks with Tel Aviv.
Such internal deliberation has effectively put a future schedule for the talks with Israel in uncertainty.
One diplomat said future talks could not be "business as usual. Things have to be said very clearly to the Israelis."
"We want to have a unified and clear European Union position that takes into account developments on the ground," the diplomat said. "Once we have a clear position, then we can look at a date" for future talks with Israel.
Israel has been setting up settlements across the West Bank and East Jerusalem since occupying the Palestinian territories in 1967. The structures have been widely condemned as an insidious push toward facilitating the annexation of the lands.
The Israeli parliament on February 6 rubber-stamped the so-called "Legalization Bill," which retroactively legalized structures built on Palestinian land. The move came barely two months after the United Nations Security Council unanimously approved a resolution declaring that settlement construction "constitutes a flagrant violation under international law."
UN Secretary General Antonio Guterres blasted the ratification of the bill, emphasizing that it would "have far-reaching legal consequences for Israel." A chorus of outcry also followed from elsewhere, including from the German government.
A unified EU vs. a wavering US
Remaining silent amid the furor has been the administration of US President Donald Trump. Netanyahu has been apparently seeking to take advantage of the issue and has announced more than 5,000 settlement units since Trump's January 20 inauguration, as well as the first new settlement for more than 20 years.
The European diplomats said it was especially important that the EU adopted a consistent approach toward Tel Aviv and its indiscretion as the US administration has failed to take a clear stance in that regard.
"There is an ongoing policy review in the United States," a female diplomat said euphemistically. "So we will continue to use every opportunity, every occasion, also at the level of senior officials, to promote our views."