Europe
EU tightens screw on Moscow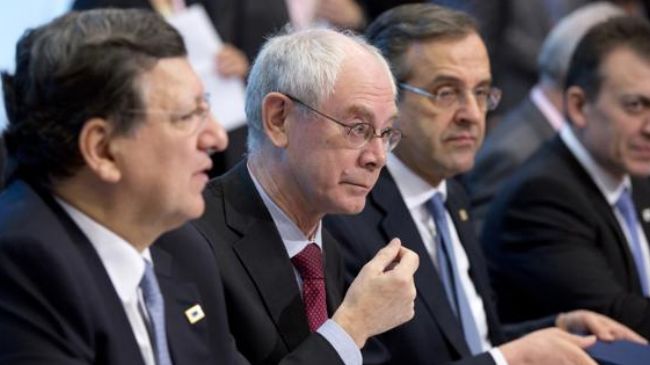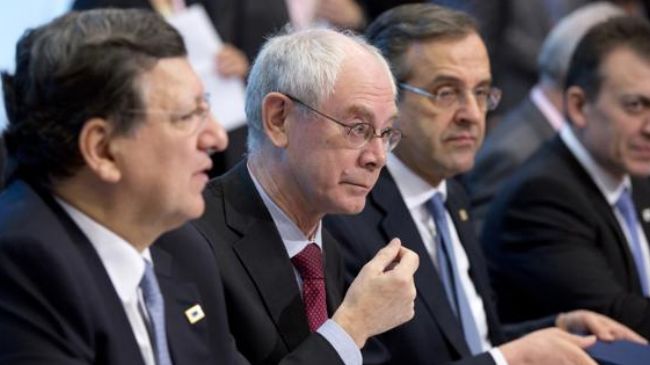 The EU has cancelled a planned summit with Moscow while targeting more individuals with sanctions over the recent referendum in Crimea that saw an overwhelming vote for a reunion with Russia.
Following a Thursday meeting of EU leaders in Brussels, European Council President Herman Van Rompuy said the 28-nation bloc will cancel its joint summit with Moscow, which was scheduled to be held on June 3 in Sochi.
The European Union also added 12 new names to its blacklist after imposing sanctions, including travel bans and asset freezes, on 13 Russian nationals and 8 people from Crimea earlier this week.
The sanctions come after Crimea's declaration of independence from Ukraine and formal application to become part of Russia following a March 16 referendum, in which 96.8 percent of Crimean residents voted in favor of the secession.
The Black Sea peninsula of Crimea is currently in the process of rejoining Russia.
The new round of EU sanctions includes asset freezes and travel bans. Van Rompuy said the new list of individuals would be published on Friday, adding, "Some of them are really high-ranking."
Van Rompuy further stated that the EU would target Russia with broader economic pressure if the political crisis in Ukraine escalates.
The EU official also called the referendum in Crimea as "unconstitutional" and said, "We will not recognize the annexation, nor will we recognize it in the future."
His comments came hours after US President Barak Obama also announced sanctions against 20 more individuals over Crimea.
In the wake of the referendum in Crimea, the US slapped sanctions on 11 individuals, including two top advisers to Russian President Vladimir Putin, as well as to ousted Ukrainian President Viktor Yanukovych.
Russia has promised an appropriate response to the EU and US unilateral sanctions.