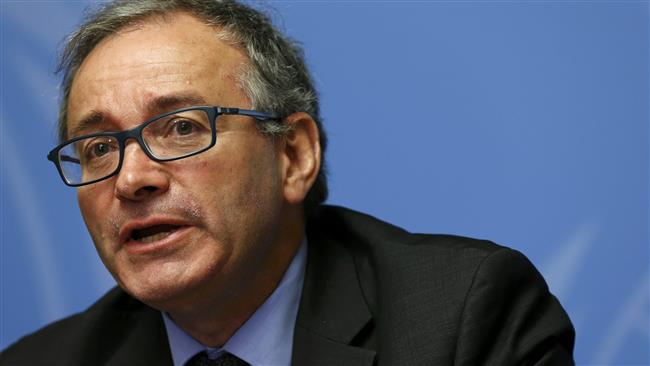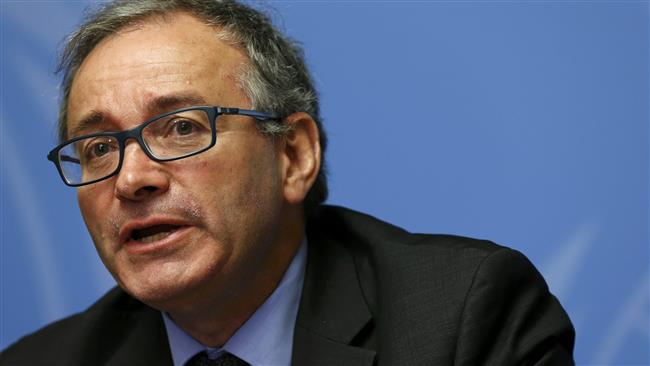 The United Nations refugee agency has criticized a possible deal between the European Union and Turkey aimed at stemming the flow of asylum seekers pouring into Europe, saying such an agreement may violate the refugee's right to protection under international law.
Vincent Cochetel, Europe regional director of the UN High Commissioner for Refugees (UNHCR), made the remarks at a news briefing at the UN European headquarters in the Swiss city of Geneva on Tuesday.
"The collective expulsion of foreigners is prohibited under the European Convention of Human Rights," Cochetel said.
A deal that "would be tantamount to a blanket return to a third country is not consistent with European law, not consistent with international law," he added.
On Monday, Turkey proposed to take back all refugees who cross into Europe from its soil in return for more money, faster EU membership talks and quicker visa-free travel. European Union leaders also welcomed the initiative.
Elsewhere in his remarks, Cochetel warned that Europe's pledge to resettle 20,000 asylum seekers over two years, on a voluntary basis, remained "very low".
UN worried about Brussels-Ankara refugee agreement
Furthermore, UNHCR chief Filippo Grandi expressed concerns about the recent refugee plan, emphasizing that it did not offer sufficient guarantees under international law.
"As a first reaction I'm deeply concerned about any arrangement that would involve the blanket return of anyone from one country to another without spelling out the refugee protection safeguards under international law," Grandi said.
Refugees should only be returned to a country if it could be proven that their asylum application would be properly processed and that they would "enjoy asylum in accordance with accepted international standards," he added.
Turkey is the main launching point for the many refugees who have made the dangerous crossing to Europe.
The continent is facing an unprecedented influx of refugees, most of whom are fleeing conflict-ridden zones in Africa and the Middle East, particularly Syria.
Many blame the support by some Western countries for militants operating in the Middle East as the main reason behind the refugee influx into Europe.
More than 131,000 asylum seekers have reached Europe via the Mediterranean so far this year, more than the total number recorded in the first half of 2015, according to the latest UN figures.