Palestine
EU urges Zionist regime to end settlements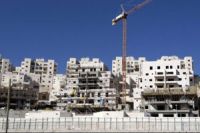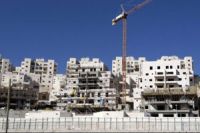 The European Union (EU) has called on Zionist regime to stop building settlements in the occupied West Bank, saying the move impedes Israeli-Palestinian talks.
According to Press TV, the demand was made by the EU's rotating president, Lithuania, on Monday after talks between Lithuanian President Dalia Grybauskaite and Acting Palestinian Authority Chief Mahmoud Abbas in the Lithuanian capital, Vilnius.
In an official statement published on her website, Grybauskaite called on Zionist regime "to end the expansion of settlements in the occupied territories."
The statement added that "such actions by Israel impair the progress" of talks between Tel Aviv and the Palestinian Authority.
The development comes as Zionist group, Peace Now, said on October 17 that Israeli settlement construction on the Palestinian lands in the occupied West Bank has increased by about 70 percent.
Settlement building in the territories occupied by Zionist regime during the 1967 Six Day War is considered illegal under international law.