Europe
Europe COVID-19: Spain restrictions spark violent clashes; UK enters 2nd lockdown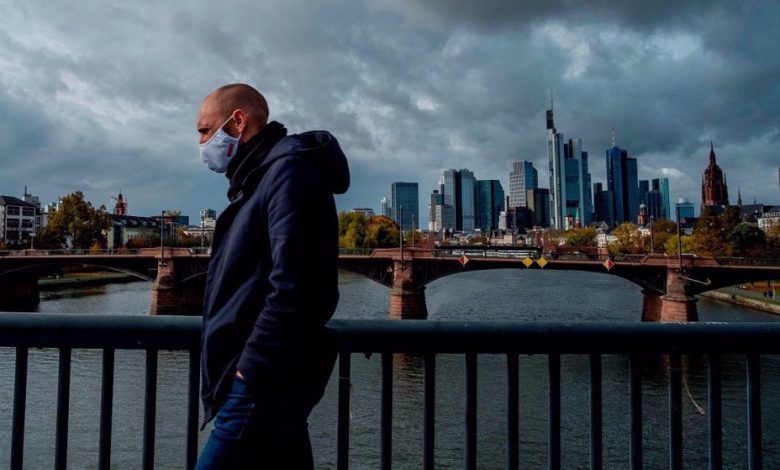 Several Spanish cities have become the scene of a series of violent protests as the government has once again resorted to drastic measure to curb the surge of the coronavirus pandemic.
Score of protesters took to the streets across the country after the government announced a six-month state of emergency this week.
The emergency state, which will last until early May, gives regions legal backing to decide curfews and restrict travel to try halt the rise of infections.
New restrictive measures sparked anger among protesters on Saturday and led to violent clashes between police and people in several cities.
In Madrid, riot police shot blank bullets to try to disperse protesters who were setting fire to rubbish bins in the city's main thoroughfare Gran Via.
Meanwhile, protesters pelted police with rocks and other projectiles in Barcelona.
In another incident in the northern city of Logroño, police said, about 150 people attacked officers with stones, set fire to containers and looted shops.
Prime Minister Pedro Sanchez condemned violent protests on Sunday. "Violent and irrational behavior by minority groups is intolerable. It is not the way."
He Tweeted, "Only from responsibility, unity and sacrifice will we be able to defeat the pandemic that is devastating all countries."
On Friday, health officials reported a record jump in COVID-19 infections — 25,595 daily cases.
The death toll was up by 1,126 in the last week to reach 35,878.
As of Sunday, the country has recorded a total number of 1,185,678 infections, and 35,878 virus related deaths, according to Johns Hopkins University data.
Restrictive measures have also been imposed in other European countries, including Germany, France, Belgium, Austria and United Kingdom (UK) this week.
England to enter 2nd national lockdown
In England, Prime Minister Boris Johnson announced a second national lockdown will come into effect in the coming days, although he said earlier that he wanted to "avoid the misery of another lockdown."
He made the decision hours after the UK passed the grim milestone of one million confirmed cases of COVID-19 on Saturday.
Some 21,915 new cases were reported on Saturday, taking the total number of cases to 1,014,794. There were 326 new deaths, bringing the death toll to 46,645.
The Office for National Statistics now estimates that 1 in 100 people in England have COVID-19, an average of 568,100 people. That's compared with 1 in 2,300 in July and 1 in 200 at the start of October.
Meanwhile, the UK Chief Scientific Adviser Patrick Vallance warned that over the winter, COVID-19 related deaths could be twice as bad or more compared with the first wave in the spring across England.
Johnson said that the month-long shutdown will come into effect from Thursday after a parliamentary vote early next week.
"We must act now to contain the autumn surge," Johnson said.
Under the lockdown, pubs, restaurants and non-essential businesses, including hair salons and gyms, will remain closed. Schools, universities and playgrounds will stay open, though.
The government also called on people to avoid all non-essential travels.
People, however, will still be able to travel abroad for work, providing they follow England's quarantine rules upon their return.
The measures that will only apply to England, will remain in place until December 2.
Austria imposes curfew
Austria also announced a nighttime curfew and the closure of cafes, bars and restaurants to all but take-away service on Saturday.
The government took the decision after health officials warned that the new surge threatens to overwhelm hospitals, as daily infections reached a record 5,627 on Friday.
"We did not take this decision lightly but it is necessary," said Chancellor Sebastian Kurz.
The restrictions include an 8 p.m. to 6 a.m. curfew and will be in effect from Tuesday until the end of November.
The Alpine country has had a total number of 104,925 confirmed cases of the deadly disease and 1,109 fatalities.