Europe
European drones arrive in Ukraine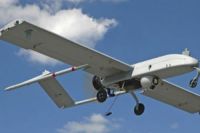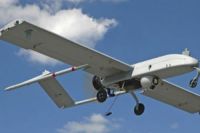 The first European drones have arrived in Ukraine to monitor the implementation of a ceasefire between pro-Russia forces and the Ukrainian government.
According to Press TV, Organization for Security and Cooperation in Europe's (OSCE) spokesman, Michael Bociurkiw, said on Monday that the pan-European security body will deploy a total of four unmanned aerial vehicles (UAVs) to Ukraine's volatile eastern parts along the border with Russia.
Bociurkiw said the drones are still clearing customs, with civilian specialists expected to operate them, adding that "negotiations are ongoing at a very high level" on whether to fly the vehicles separately or as part of monitoring operations by the OSCE mission to Ukraine.
The remarks came one day after French Defense Minister Jean-Yves Le Drian said Paris and Berlin intend to dispatch drones to Ukraine in the coming days.
Kiev and the pro-Russians inked a Russian-proposed truce pact in early September aimed at putting an end to heavy clashes in Ukraine's eastern provinces but the fighting continues unabated.