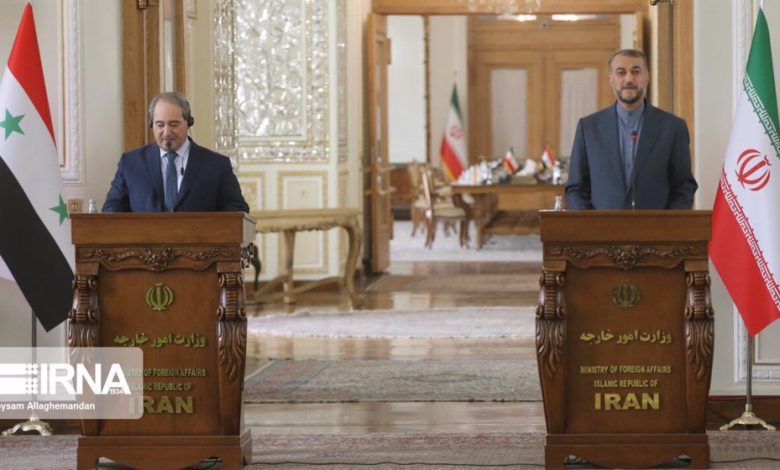 The Iranian foreign minister says European signatories to the 2015 nuclear deal with Iran lacked serious determination to advance negotiations on the removal of anti-Tehran sanctions in Vienna, and have so far failed to come up with any practical ideas.
Hossein Amir-Abdollahian made the remarks in a joint press conference with his Syrian counterpart, Faisal Mekdad, in Tehran on Monday.
"The Islamic Republic of Iran took part in the first meeting of the new [round] of [Vienna] talks with goodwill, initiative and a plan," Iran's top diplomat said, adding that the new Iranian administration has made removal of all sanctions and return of all parties to full compliance with the nuclear deal, officially known as the Joint Comprehensive Plan of Action (JCPOA), its main goal in Vienna negotiations.

"The three European countries [that are signatories to the JCPOA] lacked any serious initiative and determination to help the negotiations advance, but were mostly trying to assess our [negotiating] team," he said.
Stressing the passivity of the three European signatories to the nuclear deal, also known as E3 and EU3, Iran's foreign minister said, "In contrast to the support provided to Iran by China and Russia, the three European countries have not been able to offer any practical idea or proposal up to the present time."