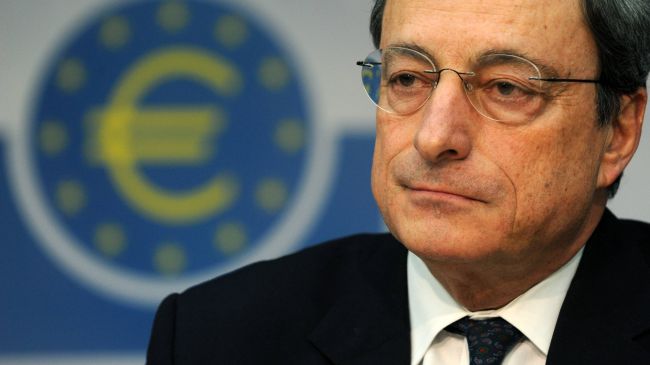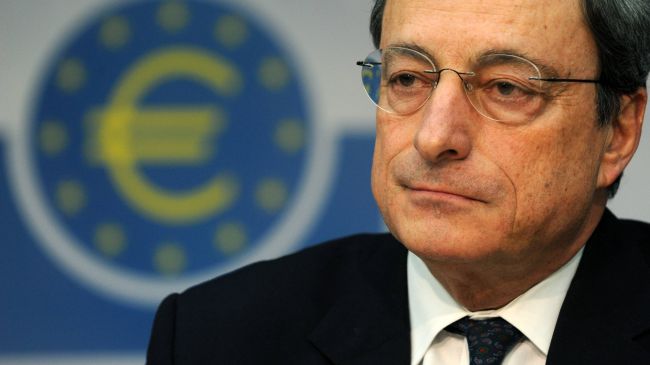 The president of the European Central Bank (ECB) says the economic outlook for the eurozone remains weak with unemployment 'deplorably high', as the worsening debt crisis is taking a heavy toll on the 17-nation bloc.
"The euro area financial system has become increasingly disturbed," said ECB President Mario Draghi on Wednesday while defending his controversial bond-purchase program to members of Germany's lower house of parliament.
The banker added that the euro zone economy will "remain weak in the near term" and that the "euro area unemployment remains deplorably high."
Various eurozone member states have been struggling with serious economic stagnation since the bloc's financial crisis began roughly five years ago.
"Looking ahead, we expect weak economic activity in the near term and only a very gradual recovery after that. The risks to this outlook are on the downside, mainly related to the tensions in several euro area financial markets," Draghi said.
Critics have warned that the ECB's bond-buying plan will raise inflation and represent covert financing of governments, particularly targeting debt-wracked countries – and only if they first apply for a bailout and accept tough reforms in return.
Last month, the European Central Bank lowered its projection for economic growth in the eurozone for 2012 and 2013, while at the same time raising its forecast for inflation in the bloc.
On September 6, the bank said that it expected the eurozone's economy to tumble by 0.4 percent this year and then grow by 0.5 percent in the next, down from its previous forecast in June of minus 0.1 percent for 2012 and plus 1.0 percent for 2013.
The bank also predicted that inflation would rise by 2.5 percent in 2012, up from a June forecast of 2.4 percent and by 1.9 percent in 2013, up from a 1.6 percent forecast, issued almost three months ago.
The worsening debt crisis has forced the EU governments to adopt harsh austerity measures and tough economic reforms, which have triggered incidents of social unrest and massive protests in many European countries, including Greece, Spain, Portugal, and Italy.
GMA/JR