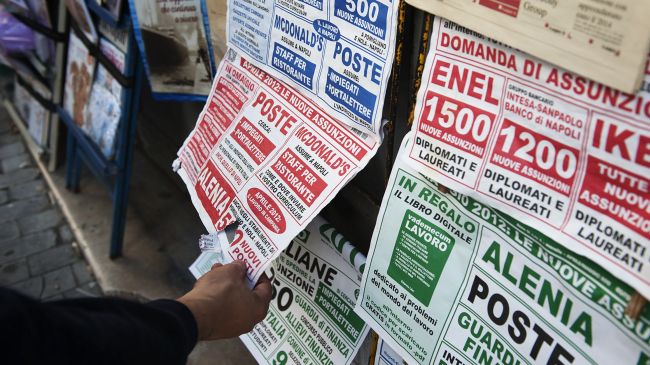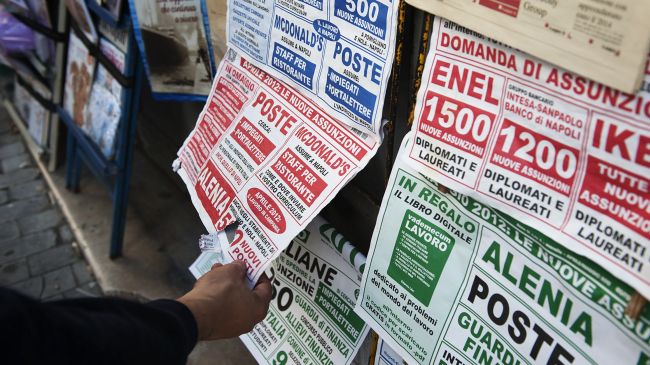 Official figures show that the eurozone unemployment rate hit a record high of 11.6 percent in September.
The European Statistics Office, Eurostat, said in a report on Wednesday that 18.49 million people were out of work in September, up from 18.34 million in August.
The figures revealed that the highest rate of unemployment was recorded again in Spain with 25.8 percent of its people being jobless.
The unemployment rate among under-25 youths in Spain increased to 54.2 percent from 53.8 percent last month.
Greece is close behind with a jobless rate of 25.1 percent as of July.
The lowest jobless rate in the eurozone region was recorded in Austria with 4.4 percent.
Various EU member states have been struggling with deep economic stagnancy since the bloc's financial crisis began roughly five years ago.
As a result, the states started implementing tough austerity measures to prevent facing double-dip recessions.
However, the austerity measures have only resulted in growing anger among the most affected people, sacked or low-income workers and students.