Iran
Even enemies confirm Iran's victory in N-talks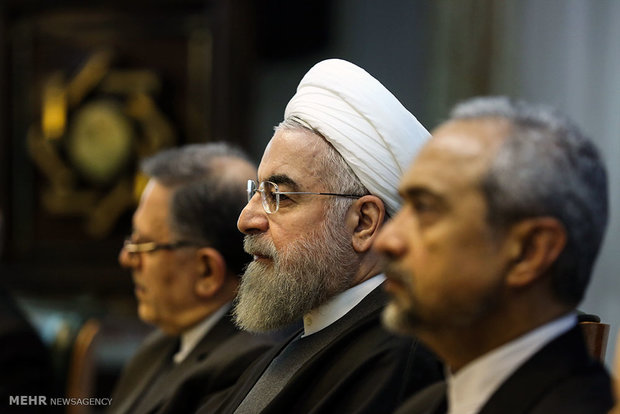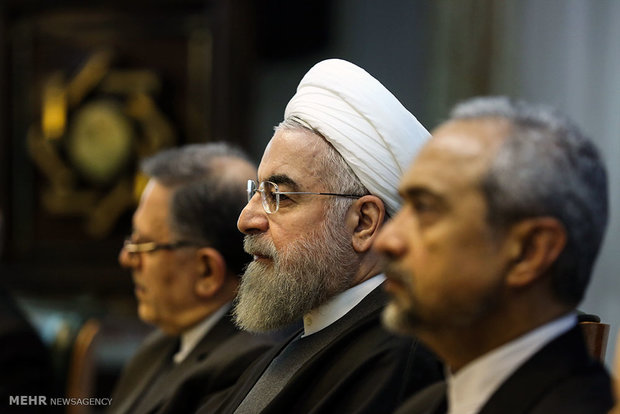 President Hassan Rouhani said Iran's banks were the main targets of sanctions in the past few years.
Addressing the annual meeting of Iran's Central Bank here in Tehran on Saturday, Rouhani noted that the country suffered very harsh conditions because of the sanctions imposed against the Iranian economy in all areas including shipping, insurance, banking, precious stones, petrochemical industry and auto industry.
Rouhani noted that during the sanctions regime, some people looted the national assets under the pretext of trying to circumvent sanctions.
He pointed to the certain acts in the past which resulted in the pressures against the Iranian banking system, calling it the worst deeds ever done against the nation.
Pointing to the result of nuclear negotiations and the implementation of JCPOA, he said no single country could be found in the world which believed Iran was the loser of the talks.
Any person or the group inside the country, he underlined, not happy with sanctions removal 'is not really an Iranian.'
"Even the most norious regime and the US officials against the nuclear deal, believed Iran was the winner over the US," Rouhani added.
During years of sanctions, he added, banks, being even though the main targets of sanctions imposed against the country in the past few years, acted as the veins which carried blood to various parts of the nation's economy.