Iran
Afghanistan
Asia-Pacific
Middle East
North America
Ex-CIA Agent: US Wasted Trillions on Wars in Iraq and Afghanistan, Achieved Nothing
The US has squandered trillions of dollars on the wars in Afghanistan and Iraq while failing to achieve any objectives, former US counter-terrorism specialist and CIA military intelligence officer Philip Giraldi wrote in an op-ed for Strategic Culture Foundation.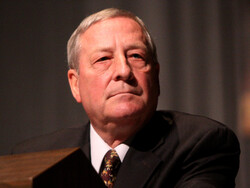 In an article, Giraldi made the remarks as US soldiers leave Afghanistan after an almost twenty-year war and pressure mounts on the Biden administration to withdraw all troops from Iraq.
"Not only did the wars in Afghanistan and Iraq make bad situations worse, but the fact that no one in Washington was able to define "victory" and think in terms of an exit strategy has meant that the wars and instability are still with us," Giraldi wrote.
"In their wake has been hundreds of thousands of deaths and trillions of dollars spent to accomplish absolutely nothing."
He also lamented the development of a situation where, in his opinion, Iraq now has a stronger connection to "Iran than it does to Washington."
"The Iraqi Parliament has, in fact, asked US forces to leave the country, a request that has been ignored both by Donald Trump and Joe Biden. Trump actually threatened to freeze Iraqi bank assets to pressure the Iraqis into accepting the continued US occupation," he added.
The former CIA agent also criticized the American presence in Syria, which takes place despite the fact that the current government of President Bashar al-Assad did not ask the United States to intervene in the long civil conflict.
"At the same time, American troops illegally present in neighboring Syria, continue to occupy that country's oil fields to deprive the government in Damascus of much needed resources. Neither Iraq nor Syria threatens the United States in any way," Giraldi noted.
According to the former military spy, given that history, it should come as "no surprise that the withdrawal from the twenty-year-long nation-building project in Afghanistan, long overdue, is not quite going as smoothly as the Pentagon and White House apparently planned."
"US forces pulled out of their principal base in the country, Bagram Air Base, in the middle of the night without informing the incoming Afghan base commander. A frenzy of looting of the left-behind equipment followed," Giraldi wrote.