Ex-Gaddafi opponent elected as Libya's prime minister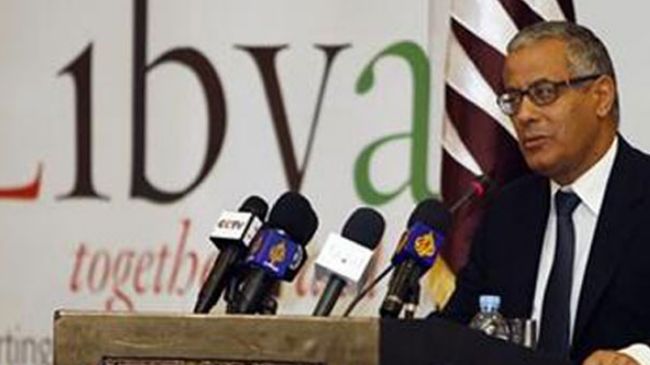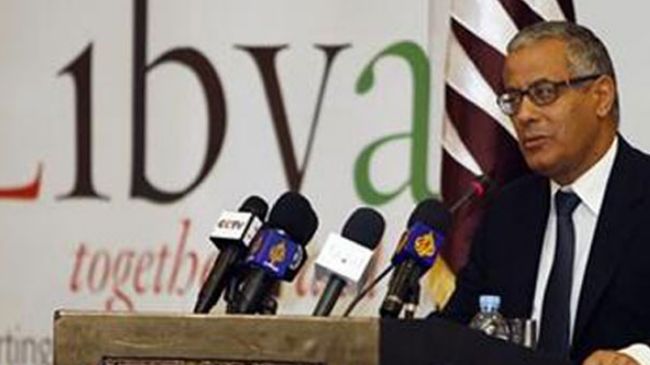 Libya's General National Congress (GNC) has elected Ali Zeidan, one of the long-time opponents of the slain Libyan dictator Muammar Gaddafi as the North African country's new prime minister.
"Ali Zeidan is elected prime minister and is asked to propose a cabinet within two weeks," president of the national assembly Mohammed Megaryef said on Sunday.
Zeidan won 93 of the votes of the national assembly, defeating the other candidate, local government minister Mohammed al-Hrari.
A former diplomat, Zeidan defected from Gaddafi's regime in 1980 while serving at the Libyan embassy in India, and spent the next three decades in exile.
Zeidan's election came a week after the GNC dismissed Mustafa Abushagur as premier after rejecting his second proposed line-up for cabinet to form a "crisis government."
On October 7, the GNC voted 125 to 44 against Abushagur's proposed emergency government of just 10 ministers. The GNC also rejected Abushagur's first proposed cabinet line-up on October 4 saying, "The government didn't represent all the sectors or regions of Libyan society."
Abushagur, the country's former deputy prime minister, was elected premier after narrowly defeating Mahmoud Jibril in a runoff election held by the 200-seat assembly on September 12.
The country's first peaceful transition of power in decades took place in an official ceremony in Tripoli on August 8 when the assembly took over from Libya's National Transitional Council almost a year after the revolution that toppled long-time dictator Muammar Gaddafi.
Libyans rose up against Gaddafi in February 2011 and deposed him in August 2011. He ruled for more than four decades without a legislature.