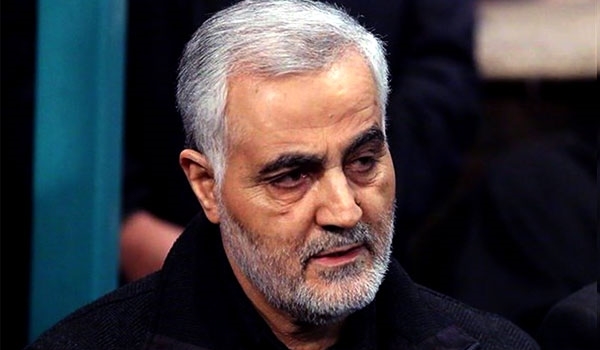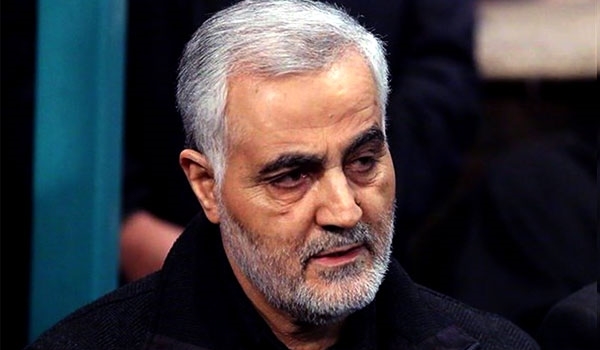 Former Iranian Ambassador to Jordan Mostafa Moslehzadeh revealed that the US has been hatching plots for 14 years to assassinate Commander of the Islamic Revolution Guards Corps (IRGC) Quds Force Major General Qassem Soleimani.
"Based on US documents, the Americans have been seeking to assassinate him (General Soleimani) since 2003. This plot has been officially raised at the US Congress. It has also been said that abduction of a number of Iranian diplomats in foreign countries had been conducted because abductors had thought that General Soleimani was among them," Moslehzadeh, now a university lecturer, said, addressing a forum in Tehran on Sunday.
He noted that the US considers General Soleimani as the cause of its defeats and failures in the region.
CIA Director Mike Pompeo acknowledged early this month that he had written a letter to General Soleimani to warn him about the US interests in Iraq, but the general refused to read it.
"I sent a note. I sent it because he had indicated that forces under his control might in fact threaten the US interests in Iraq," Pompeo made the announcement at a defense forum at the Ronald Reagan Presidential Foundation and Institute in Simi Valley, California.
"He refused to open the letter-didn't break my heart to be honest with you," Pompeo added.
Battered by foreign-backed terrorist groups such as the ISIL, Iraq's central government has sought the assistance of its Muslim neighbor, Iran, to defend its borders and bring security back to the country.
"What we were communicating to him (General Soleimani) in that letter was that we will hold him and Iran accountable … and we wanted to make sure that he and the leadership of Iran understood that in a way that was crystal clear."
In a recent congratulatory message to Supreme Leader of the Islamic Revolution Ayatollah Seyed Ali Khamenei, General Soleimani hailed the "great victory" over the ISIL terrorists.
General Soleimani in his message last month blamed the US for all crimes committed by the ISIL terrorist group in the regional states, and said the Iraqi and Syrian governments and armies as well as the Hashd al-Shaabi (Iraqi popular forces) and the Lebanese resistance group led by Seyed Hassan Nasrallah certainly played a decisive role in defeating the ISIL.
"Definitely, the valuable role of the nation and servant government of the Islamic Republic, specially the honorable president, parliament, the defense ministry and the military, law enforcement police and security organizations of our country in supporting the aforementioned governments and nations is appreciable," he added, stressing the important role of the wise leadership of Ayatollah Khamenei and senior Iraqi Shiite cleric Ayatollah Ali Sistani in the victory over the ISIL terrorist group.
"…Having accomplished the Albu Kamal liberation operation, the ISIL's last stronghold (in Syria), pulling down the US-Zionist (ISIL) group's flag and hoisting the Syrian flag, I declare the end of" ISIL control, General Soleimani concluded.