Imam Ali Khamenei
Iran
Leaders of Ummah
Middle East
Ex-Iranian Speaker Appointed as Leader's Advisor, Expediency Council Member
Supreme Leader of the Islamic Ummah and Oppressed Imam Ayatollah Seyed Ali Khamenei appointed former Iranian Parliament Speaker Ali Larijani as his advisor and also a member of the Expediency Council (EC).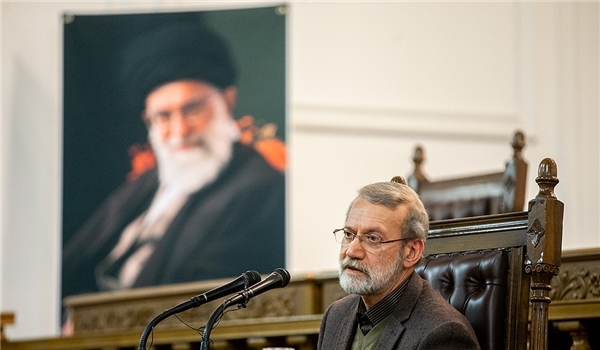 "Given your useful experiences in managing different departments, specially during three terms of tenure as Speaker of the Parliament, I appoint you to as the adviser to the Leader and as the member of the Expediency Council," a decree by Ayatollah Khamenei said on Thursday.
"I hope that this responsibility will serve the lofty goals of the establishment," it added.
Larijani was the speaker of the Iranian Parliament for 12 years. His tenure ended on Wednesday with the end of the 10th Parliament's mission.
The Iranian parliament on Thursday elected Mohammad Baqer Qalibaf, the former mayor of the capital city of Tehran, as the new speaker.
Qalibaf secured 230 votes out of a total of 264 votes cast by the new legislators to become the next parliament speaker.
Fereydoon Abbasi and Mostafa Mirsalim, the other candidates, gained 17 and 12 votes, respectively after Qalibaf.
Amir-Hossein Ghazizadeh Hashemi from Mashhad constituency and Ali Nikzad from Ardebil constituency received 208 and 196 votes to be elected as first vice-speaker and second vice-speaker, respectively.
The 11th round of the Islamic Consultative Assembly (parliament) kicked off work on Wednesday.