Palestine
Ex-Israeli Intelligence Chief: Israel Delegitimized by UN Approval of Palestinian Membership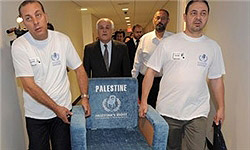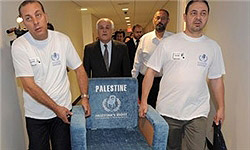 Amos Yadlin, a former chief of Israeli military intelligence, cautioned that the approval of Palestine as a nonmember observer state of the United Nations has endangered Israel because it is another sign of that regime's illegitimacy as an independent country and a UN member-state.
Yadlin, who is now the director of Israel's Institute for National Security Studies (INSS), wrote that the majority vote of the UN member-states to Palestine's bid for membership at the international body as an observer member is another dimension of the international campaign to delegitimize Tel Aviv.
He further said that although non-state members cannot vote in the General Assembly, upgrading the Palestinian Authority's UN status may enable it to join international treaties and various UN organizations and institutions.
Significantly, it may pave the way for PA participation in international tribunals, most problematic of which is the International Criminal Court (ICC). Granting the PA the ability to drag Israel in front of the ICC would enable any person or organization, not just PA officials, to open international criminal procedures against Israel.
Moreover, it said the lack of any contractual framework between Israel and Palestine might under extreme circumstances lead to efforts by the Palestinians toward the unilateral establishment of an armed Palestinian state that may endeavor to form military alliances with Israel's enemies, conduct foreign relations, demand diplomatic immunities, and declare Eastern Occupied Quds (also known as Beitol-Moghaddas or Jerusalem) the sole capital of the "Palestinian state".
On Thursday, the 193-member General Assembly voted 138-9 with 41 abstentions at the United Nations for a resolution approving the upgrade. Nine members, including Canada, Israel, and the United States, voted against it.
Hundreds of Palestinians streamed out into the streets of the Gaza Strip and the occupied West Bank to celebrate the upgrade.
Acting Palestinian Authority Chief Mahmoud Abbas also said that, "Indeed today is a historic day. Today we have really taken a step on the path to Palestinian independence."