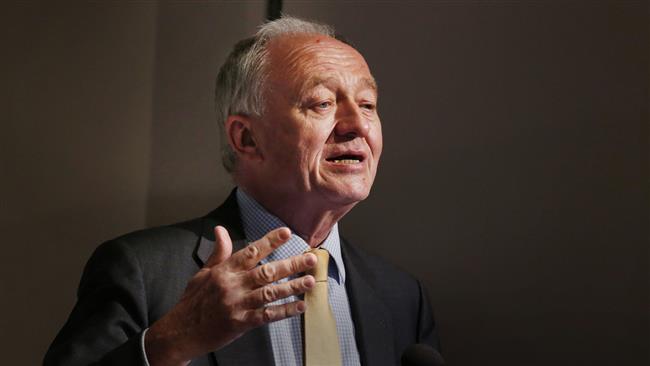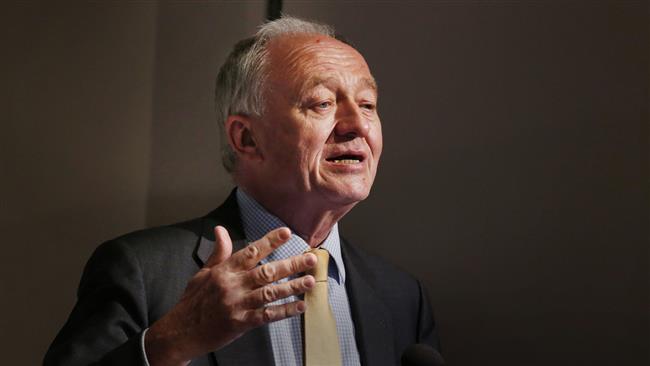 Former mayor of London Ken Livingstone has pointedly refused to apologize to Jews for his comments linking Zionism to Nazism, saying "I can't bring myself to deny the truth."
In an interview with radio station LBC on Saturday, Livingstone defended his comments as "historical facts," and denounced critics who have called the remarks anti-Semitic.
Britain's opposition Labour Party suspended Livingstone on Thursday after he denounced Israel's crimes against the Palestinian people and argued that Adolf Hitler was a supporter of Zionism.
"When Hitler won his election in 1932 his policy then was that Jews should be moved to Israel. He was supporting Zionism before he went mad and ended up killing six million Jews," Livingstone said.
In the interview, Livingstone seemed to be regretting the problem it caused for the Labour Party, and its leader, Jeremy Corbyn. He also said the so-called crisis was caused by "embittered old Blairite MPs" of the Labour Party.
"I'm sorry, to Jeremy [Corbyn], and the Labour party that I am caught up in this; but it wasn't me that started this problem, this is embittered old Blairites bringing it up," he said. "I'm sorry if anyone was upset by what I said, I'm sorry for that. But it happens to be a statement of fact."
Livingstone said he regretted bringing Hitler into the debate, but what he said was nothing but the truth. "I'm sorry that I said that because it's wasted all this time; but I can't bring myself to deny the truth, and I'm not going to do that. I'm sorry it's caused disruption."
"I never regret saying something that is true," he said. "How can I have hurt and offended the Jewish community when the prime minister of Israel said exactly the same thing?"
George Galloway, a former Labour and Respect Party MP, expressed strong support for Livingstone, saying he "said absolutely nothing wrong."
"Everything he said was the truth: historical fact, proven. I've got the books, so should you," said, Galloway, a London mayoral candidate.
"There was an agreement between the Nazi filth of Hitler and the Zionist leaders in Germany to send Germany's Jews to Palestine, because both of them believed that German Jews were not Germans. So in that sense, Nazism and Zionism were two sides of the same coin," he said.
Galloway added, "in that sense Nazism and Zionism were two sides of the same coin. They even actually minted a coin to celebrate the Haavara agreement which was reached."
​The Haavara Agreement, or the transfer agreement, was a deal between Nazi Germany and Zionist German Jews signed on August 25, 1933. The agreement was designed to help facilitate the emigration of German Jews to Palestine.
Earlier this week, the Labour Party suspended Bradford MP Naz Shah over her 2014 Facebook posts which suggested Israeli Jews should be transported from the Middle East to the United States.
Shah added a note saying the "transportation cost" would be less than three years worth of the US military assistance to Israel. "America will no longer have to spend $3 billion tax payer money per year for Israel's defense," she added at the time.
The MP has also posted an article on social media which linked Zionism with al-Qaeda.