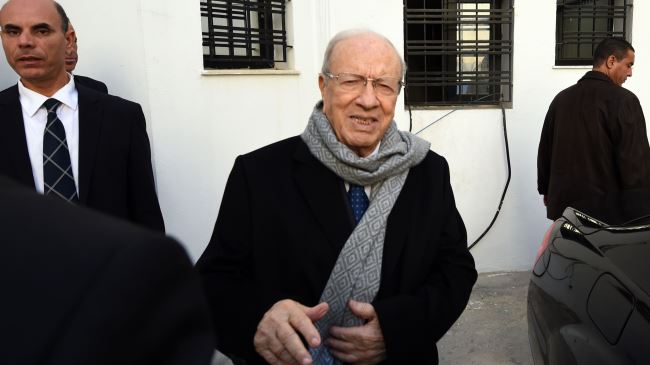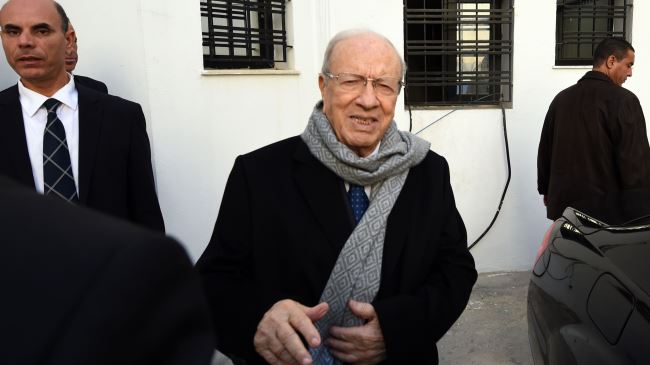 Veteran politician, Beji Caid Essebsi, has been declared the winner of Tunisia's first free presidential election since independence from France in 1956.
The 88-year-old from the Nidaa Tounes secular political party garnered 55.68 percent of the vote to overcome incumbent Moncef Marzouki, who collected 44.32 percent of the ballots, in Sunday's run-off, the electoral commission said on Monday.
Exit polls had predicted similar results soon after polls closed Sunday night.
Participation in the second round was 60.1 percent, electoral commission chief Chafik Sarsar said.
Sunday's vote was largely peaceful. The authorities had deployed tens of thousands of soldiers and police to guard polling stations.
Ahead of the vote, militants released a video threatening Tunisians against participation in the presidential poll.
Army troops shot dead one assailant and captured three others in the central region of Kairouan.
On Monday, some 300 to 400 protesters clashed with police forces in the southern oasis town of El Hamma in protest at the result.
Protesters "set fire to tires and tried to attack a police station by throwing stones. Security forces responded with tear gas," Tunisia's Interior Ministry spokesman, Mohamed Ali Aroui, said.
A first round of presidential vote on November 23 saw Essebsi in the lead with 39 percent of the vote, six points ahead of Marzouki.
Tunisia's outgoing President Marzouki congratulated Essebsi on Monday for winning the presidential vote.
French Foreign Minister Laurent Fabius also extended his felicitations, saying in a statement, "The successful staging of this presidential election confirms Tunisia's historic role."
Essebsi served as the prime minister of Tunisia from February 2011 to December that year under former dictator, Zine El Abidine Ben Ali, who was toppled in a 2011 popular uprising.
He previously served as minister of foreign affairs from 1981 to 1986.