Europe
Ex-Pope defrocked 400 priests in 2 years over child abuse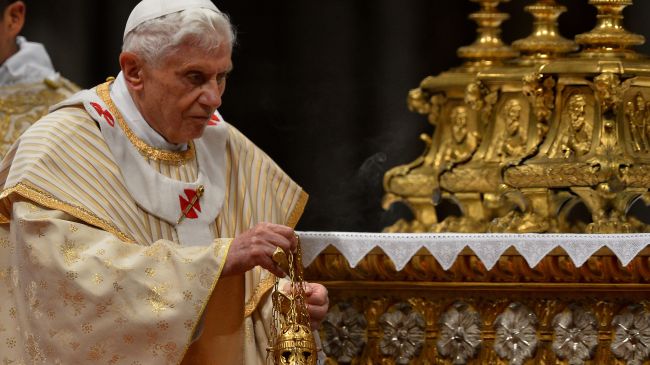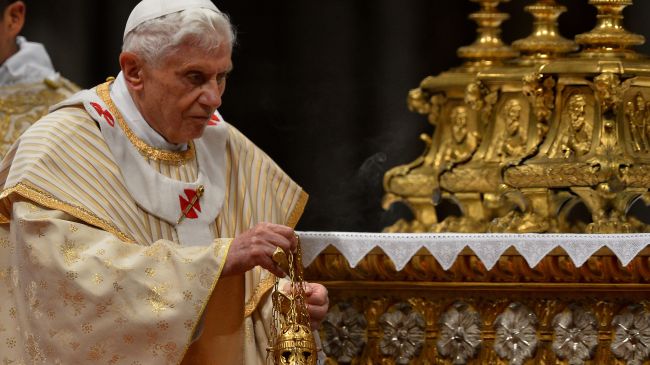 The former Pope, Benedict XVI, defrocked nearly 400 priests from their clerical state in just two years for raping and molesting children, an analysis of Vatican statistics reveals.
According to the document obtained by the Associated Press, 260 priests were defrocked in 2011 and 124 in 2012, a total of 384, showing a dramatic increase compared to the 171 priests removed in 2008 and 2009.
Vatican spokesperson Federico Lombardi confirmed the accuracy of the figures while a canon lawyer said the real figures might be far higher as they do not include sentences meted out by diocesan courts.
Earlier last week, Vatican officials were grilled by a UN rights panel in Geneva, Switzerland, over the abuse of thousands of children by pedophile priests.
This is the first UN hearing dedicated to the issue as the Catholic Church has already refused requests for information on the issue, arguing that the cases have been the responsibility of the judicial officials in countries where alleged abuses took place.
Monsignor Charles Scicluna, the Vatican's former sex crimes prosecutor, however, confirmed that the Holy See had been sluggish to address the child abuse crisis, but it is now committed to doing so.
The Vatican ratified the UN Convention on the Rights of the Child in 1990 and submitted a first implementation report in 1994. It did not submit any progress reports until 2012, following revelations of child sex abuse in Europe and beyond.