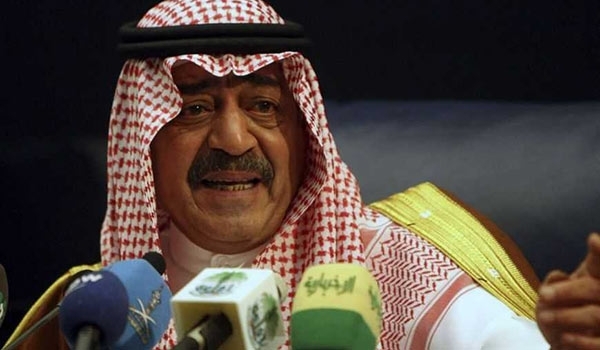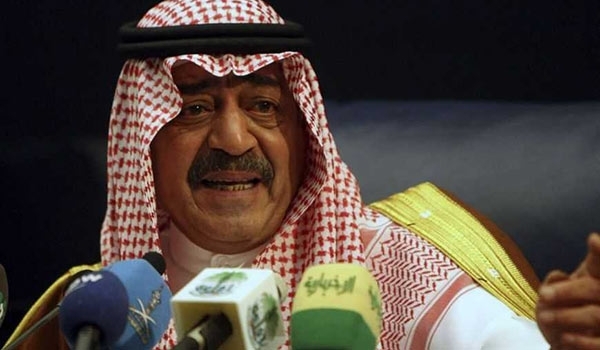 Saudi Arabia's former Crown Prince Muqrin bin Abdulaziz disclosed that the Riyadh government has been arming terrorists in Iran's Southeastern province of Sistan-Baluchestan.
"We have sent military equipment to militant groups in Sistan-Baluchestan province for the fear of Iran's power," Turki bin Nasser bin Abdulaziz, the kingdom's former crown prince and head of the presidency of meteorology and environment, quoted Muqrin as saying on Friday.
He said that Saudi Arabia has sent large volume of weapons for the terrorists in Southeastern Iran on five C-130 flights to Dalbandin airport in Pakistan's Baluchistan state .
"The separatist groups in Iran's Ahwaz city have also been armed in similar operations through Kuwait," Muqrin added.
In September, Iran's top security official said Saudi Arabia has been harming Islam and Muslims' reputation so badly and deeply that it stands second only to ISIL in this regard.
"It does not seem that the Mina incident was deliberate, but the incapability (of the Saudi regime) in holding the ceremonies was so acute that it raised the doubts that it was deliberate action," Secretary of Iran's Supreme National Security Council (SNSC) Ali Shamkhani told FNA.
He reiterated that the Saudi regime was so engrossed in the war with Yemen that it could not administer Hajj affairs, and said, "On the other hand they were too sensitively focused on stopping any kind of motto chanting by the pilgrims against the US and Israel (to take note of anything else); that is why they did not pay attention to the security of Hajj rituals."
Shamkhani said that Saudi Arabia has harmed Islam the most and is only second to the ISIL in this regard, and underlined that the perpetrators of the Mina tragedy should be introduced.