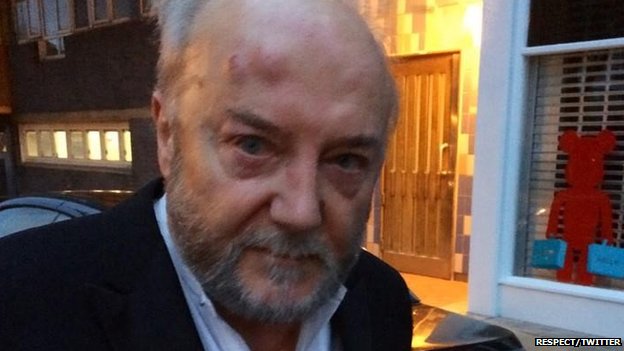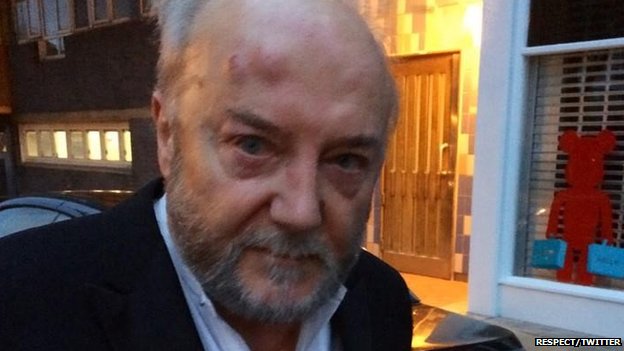 British lawmaker George Galloway has been hospitalized after being attacked by a pro-Israeli man in London Friday.
The MP was posing for a picture with some of his fansin Golborne Road, in Notting Hill neighborhood, when the attack took place.
Galloway's spokesman said the attack appeared to be "connected with his comments about Israel," as the attacker was shouting comments about the Holocaust. He added that the British MP sustained bruises as the result of the assault and was in "a pretty bad shape."British MP George Galloway
"George was posing for pictures with people and this guy just attacked him, leapt on him and started punching him," the spokesman said.
The pro-Palestinian lawmaker, who was taken to St. Mary's hospital in Paddington, suffered from a suspected broken rib and severe bruising to the head and face.
A Metropolitan Police spokesman said, "Police were called at approximately 19:40 to Golborne Road, W10, after a man was assaulted in the street. Officers attended. The suspect was found a short time later and stopped."
"He was arrested on suspicion of ABH (actual bodily harm) and taken to the south London police station where he remains."
Earlier this month, Galloway was put under police investigation for making anti-Israeli comments and declaring his area of Bradford an "Israel-free zone," over the Zionist entity brutal offensive on Gaza.