Iran
Excessive demands hindering final nuclear deal: Iran FM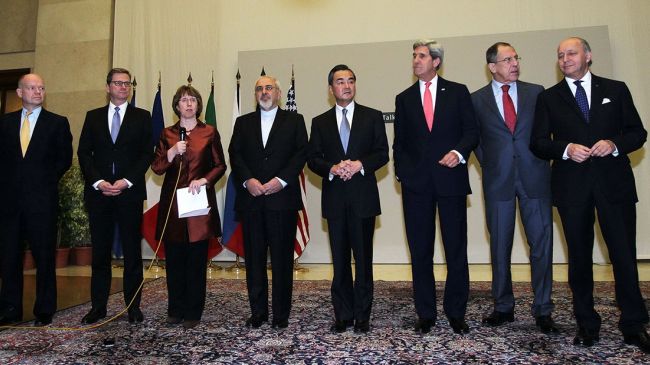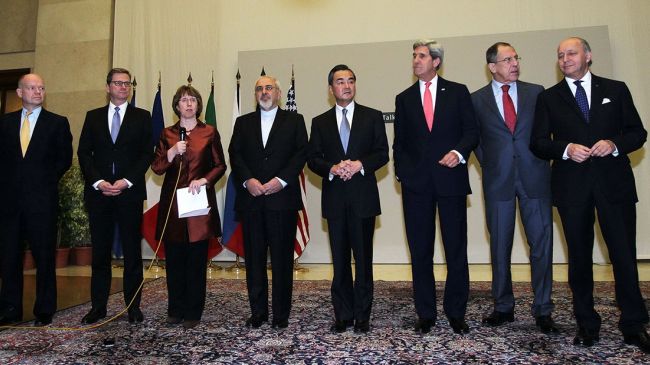 Iran's Foreign Minister Mohammad Javad Zarif says excessive demands by certain members of the P5+1 group have prevented a final accord on Tehran's nuclear energy program.
"The [nuclear] negotiations have reached a sensitive phase and the Islamic republic of Iran has put various proposals on the [negotiating] table. Now it is the other side's turn to show its determination to reach an agreement," Zarif said on Monday.
The top Iranian diplomat made the remarks in a meeting with Dominique de Villepin, a former French prime minister and foreign minister, in the Iranian capital, Tehran.
"Unfortunately, excessive demands put forward by certain members [of the [P5+1] have so far hindered the achievement of an accord," Zarif added.
De Villepin, for his part, emphasized the importance of a final nuclear deal between Iran and the six world powers, adding that such an agreement will have an impact on the situation in the Middle East.
Zarif also held a separate meeting with new Belgian Ambassador to Tehran Francois Delhaye in the Iranian capital on Monday.
During the meeting, the Iranian top diplomat said that the Islamic Republic would not accept any agreement if the Iranian nation's nuclear rights are not respected.
Delhaye, in turn, said Iran and Belgium enjoy great potentials for cooperation, calling for the further enhancement of Tehran-Brussels relations in different areas.
Iran is in talks with the P5+1 – the US, France, Britain, Russia, China and Germany — to work out a final agreement aimed at ending the longstanding dispute over Tehran's civilian nuclear work before a November 24 deadline.
Last November, the two sides clinched an interim nuclear accord, which took effect on January 20 and expired six months later. However, they agreed to extend their talks until November 24, as they remained divided on a number of key issues.