Syria
Exclusive: Key Chechen Terrorist Commander Killed in Southern Syria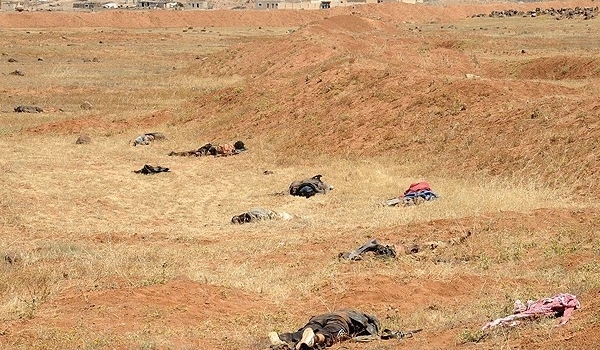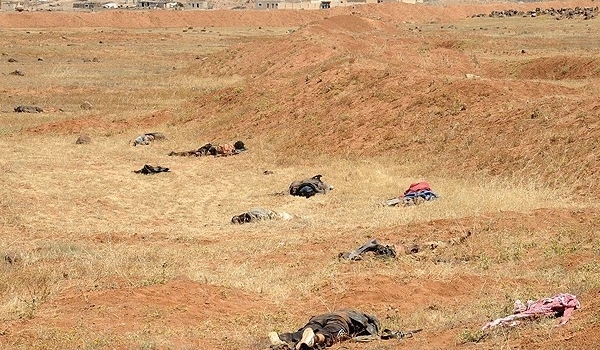 The Syrian army killed a key Chechen rebel commander in the Southern parts of the country, informed sources announced on Saturday.
The Chechen commander of Al-Nusra Front terrorist group in Southern Syria was killed was killed in fierce clashes with the army in Daraa province on Tuesday.
Meantime, government sources said the army troops have killed several other Al-Nusra commanders, including Mohammad Farid Zanon, Fares Kamal al-Ravashede, Yasser Qassem al-Haj Ali, Ali Hossein al-Daloul and Abdollah al-Daham  al-Khashan in the Northern countryside of Daraa over last 24 hours.
Mohammad Faez Kahoul, a commander of another Takfiri terrorist group was also killed in Northern Daraa.
On Tuesday, the Syrian army killed scores of al-Nusra Front terrorists in military operations in Daraa province.
A military source said that the army bombed positions of al-Nusra Front and other Takfiri terrorist groups in Daraa al-Mahata, destroying a militants' hideout and a number of their vehicles.
Scores of the militants were killed and injured.
The source added that the Syrian troops also killed a number of terrorists, and destroyed their arms and ammunition in Ma'araba town, 32 km to the East of Daraa city.
Syria has been grappling with a deadly crisis since March 2011. The violence, fuelled by Takfiri groups, has so far claimed the lives of over 230,000 people, according to reports. New figures show that over 76,000 people, including thousands of children, lost their lives in Syria last year.