Middle East
Exit polls show Butcher Netanyahu bloc eked out a victory in Zionist Israeli general election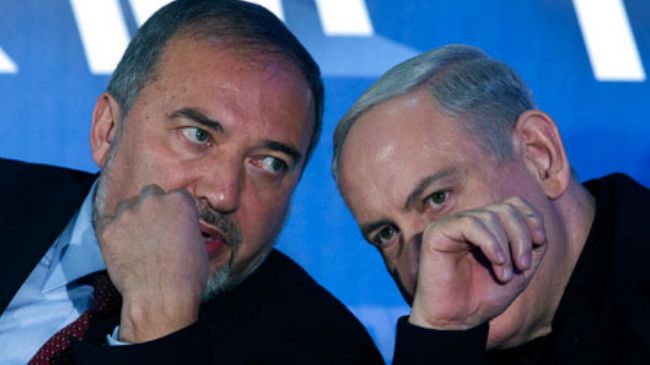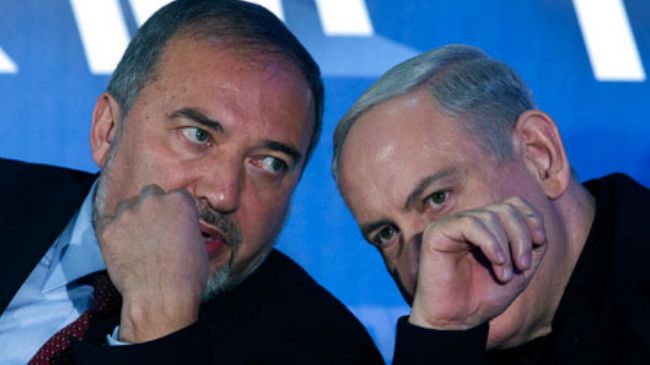 Exit polls show incumbent Prime Minister Benjamin Netanyahu's hard-line Likud-Beitenu bloc and their allies have won a narrow majority in the Israeli general election.
However, Netanyahu's Likud Party-Yisrael Beitenu and nationalist allies performed far worse than expected in Tuesday's election and lost ground to center-left parties, according to the exit polls.
If the exit polls are correct, the hard-liners will win a narrow majority with about 61 seats in the 120-seat parliament.
It has been projected that Netanyahu's rightist Likud Party will emerge as the largest faction with 30 or 31 seats.
The new centrist party, Yesh Atid (There is a Future), led by journalist-turned-politician Yair Lapid, is predicted to win 18 or 19 seats, followed by left-leaning Labor, with 17 seats.
Labor leader Shelly Yachimovich said, "There is a high chance of a shake-up and an end to the Netanyahu government."
The ultra-nationalist Yisrael Beitenu is believed to have won 12 seats.
The nearly 67 percent turnout is thought to have benefited Labor and centrists.
Netanyahu is likely to form an alliance with a new nationalist party, Habayit Hayehudi (Jewish Home).
After the election, Netanyahu vowed to reach out to other parties to form a large coalition. "Tomorrow we start anew."
"Netanyahu's victory is a Pyrrhic victory, and it is not clear he will be the next prime minister," Israeli political analyst Yaron Ezrahi said. "Netanyahu will face difficulty in constructing a viable coalition," he added.
Ezrahi said he believed the next Israeli government would only last about 18 months.