Palestine
Expert: Israel Isolated Due to Netanyahu's Policies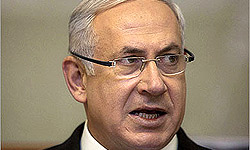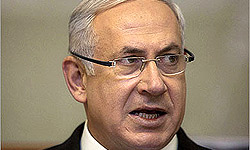 Israeli Prime Minister Benjamin Netanyahu is seeking to hold early parliamentary elections in Israel to escape the problems that his regime has created for the people, a Palestinian expert said, adding that Netanyahu's policies have brought nothing but isolation for Israel.
"Netanyahu intend to hold early elections because he wants to escape problems and meantime hold the polls at a time appropriate for him and while other parties are not prepared," Saleh al-Hawash told FNA on Sunday.
"Netanyahu has brought nothing for the Zionists and has just made the middle-class poor and the lower class of the society poorer," he added.
"And on the scene of international relations, he has further isolated the Zionist regime and created tension in the relations between the Israeli regime and the US," Hawash underlined.
Many political analysts believe that Netanyahu's performance has caused the US to distance itself from Tel Aviv.
A US think tank said the results of a recent opinion poll has shown that over two thirds of American voters in the upcoming US presidential elections want the White House leaders to stop their staunch support for Israel.
The Brookings Institute in an article by Shibley Telhami titled 'Who's the Bigger Friend of Israel – And Do Voters Really Care?' wrote that for years now, polls indicate that when Americans are asked if they want the United States to lean towards Israel, towards the Palestinians, or towards neither side, about two thirds consistently choose neither side.
In a close election campaign like this one, the focus is much narrower. Certainly, there is a fundraising aspect of American electoral politics, and supporters of Israel tend to be generous contributors in the American electoral process, which is an important element of the clout of organizations like the American Israel Public Affairs Committee (AIPAC), whose mission is to consolidate American support for Israel, it said.