Syria
Expert Praises Army's War Strategy in Northern Syria for Cutting Terrorists' Connection Routes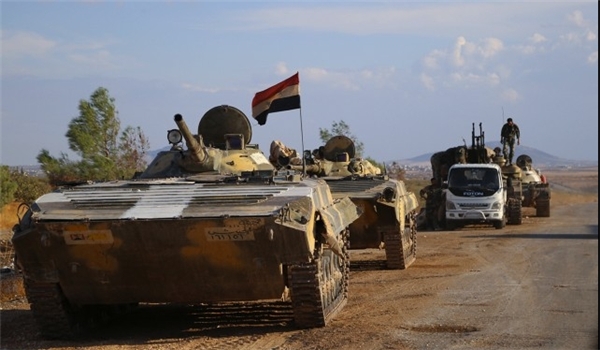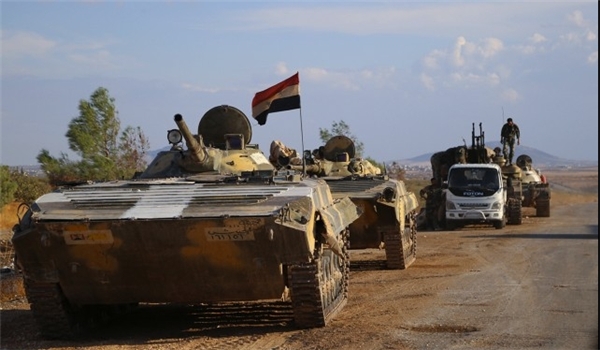 The terrorists' connection routes have been cut off by the Syrian army's war strategy that has created multiple operational zones in the Northern front, a prominent military expert said.
"The Syrian army's tactic to divide the Northern parts of the country into numerous operational zones and cut the routes via which the terrorists were supplied with aids cut off the links among the terrorist groups and will soon end up in decisive victories," Retired Lebanese Army General and Military Expert Ali Maqsoud told FNA on Thursday.
Noting that the Syrian army has regained control over 65km of Western Aleppo in the past few days, he said that the army forces have also changed the equations in Aleppo front by using new tactics in operations in the Southwestern and Eastern parts of the province.
Maqsoud said that the Syrian forces have destroyed the terrorists' strongholds and missile equipment that they had received from their supporters through this new tactics.
Intelligence sources said on Wednesday that hundreds of militants were fleeing the Northern Aleppo province to safer areas to save their lives after suffering heavy casualties in a joint massive attack of the Syrian Army and Lebanese Hezbollah with the Russian air backup.
The sources said that the militant groups, whose hideouts and supplying lines have come under massive attacks of the Syrian army troops, Hezbollah and the Russian fighter jets, are leaving the Aleppo province to find safer location inside or outside of the country.
On Monday, a commander of Syria's National Defense Forces elaborated on the objectives of the large-scale army operations in Aleppo, and explained the latest gains made by pro-government forces in the strategically important province, including the latest conditions of the besieged Kuweires military airbase.
The Syrian army backed by the Lebanese Hezbollah resistance and Iraq's resistance forces launched massive military operations in Aleppo province, specially in its Southwest, concurrent with the army's new operations in Hama and Lattakia provinces.
"The goal of these operations is to purge these regions of terrorists and continue advances towards the Lattakia province; if these operations succeed, the route connecting the terrorist groups in Aleppo to Lattakia and Idlib provinces will be cut off and supply of aids to them through the Turkish border will grow fully impossible," the Syrian field commander, who spoke on the condition of anonymity for security reasons, told FNA.
Also according to the commander, if the mop-up operations in Southwest Aleppo, Northern Hama and Idlib ends with success, security will be established on the main route linking Central Syria, or the Damascus province, to the Northern parts of the country, or Aleppo, and accordingly dispatch of equipment and troops will be expedited, while terrorists in Eastern and Western Syria will be fully disconnected.