Syria
Expert: Syrian Army to Liberate Idlib Fast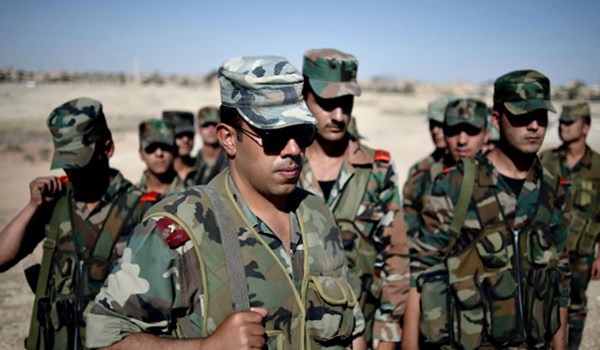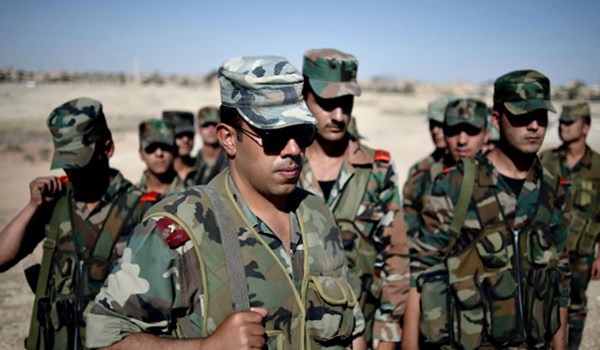 The Syrian Army troops will accomplish the Idlib liberation operation in a short time, a Russian military expert said on Saturday, adding that Syrian President Bashar al-Assad will announce the government forces' unprecedented achievements against terrorists in coming weeks.
The Arabic-language al-Hadath news quoted an unnamed Russian expert as saying that Damascus has prepared hundreds of ready-to-fight army soldiers, Special Forces and Lebanese Hezbollah fighters for Idlib operation.
Al-Hadath added that the army will use the cutting-edge tanks and military equipment in Idlib battle.
The source who was said by al-Hadath to be a member of the Syrian Army Operation Room told the Arab daily that the army's battle in Idlib will not last long despite attempts made by the Al-Nusra Front (Tahrir al-Sham Hay'at or the Levant Liberation Board) to form a united front from the entire terrorist groups in the region, adding that President Assad will possibly announce an important event in the beginning of the coming year.
Field sources confirmed earlier today that the army has dispatched more soldiers and military hardware from its bases in Deir Ezzur to Northern Hama to intensify attacks on terrorists and move towards Idlib province.
The sources said that the army forwarded more forces and equipment from the Eastern province of Deir Ezzur to the town of Qomhana in Northern Hama, adding that the army is planning to kick off a large-scale operation in Southern and Southeastern Idlib to liberate Abu al-Dhohour base.
The sources further said that the army has deployed more troops in Souran and Taybat al-Imam region in Northern Hama to drive terrorists out of the strategic town of al-Latamina.