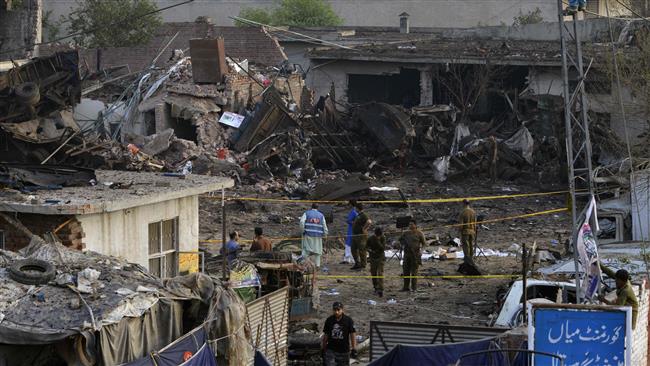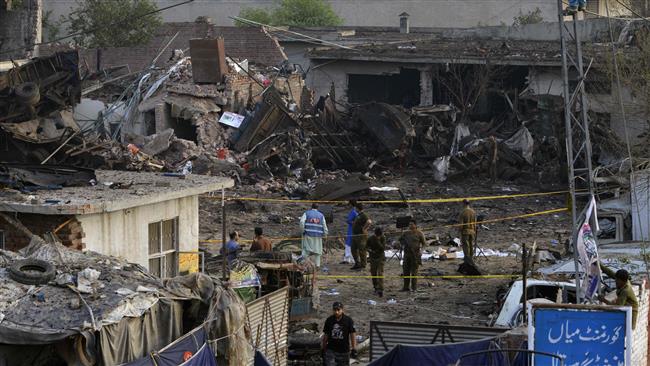 At least three people have been killed and over two dozen others injured in a roadside bomb explosion in a tribal district in northwestern Pakistan near the Afghan border.
Officials said the bomb hit a truck transporting civilians, most of them laborers, in a far-flung frontier village in Bajaur, one of the country's seven semi-autonomous tribal regions, on Friday.
"At least three people have been killed and 26 wounded, the roadside bomb exploded when the truck passed by," said Mustafa Khan, a local government official.
No individual or group has claimed responsibility for the fatal bomb attack.
Pakistani troops have for over a decade been battling militants in the semi-autonomous tribal area near the Afghan border to curb insurgencies by the Takfiri terrorist groups of Taliban and al-Qaeda.
The army has managed to reduce violence across the Asian country in recent years following a series of counter-terrorism operations conducted against militants, but every so often remnants of the terror groups carry out periodic bloody attacks, both against people and the armed forces, particularly in the northwest.
Thousands of Pakistanis have lost their lives in bombings and other militant attacks since 2001, when Pakistan entered an alliance with the United States in the so-called war on terror. Thousands more have been displaced by the wave of violence and militancy sweeping across the country.