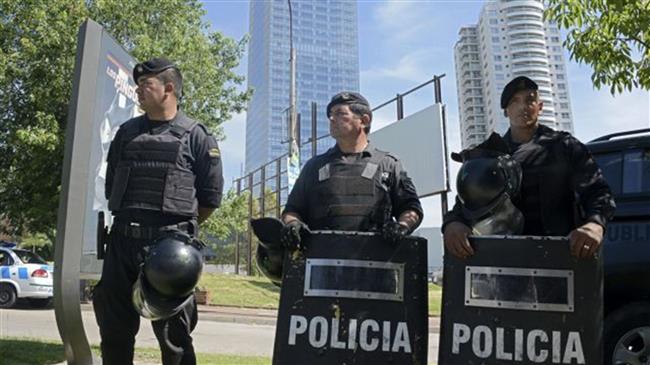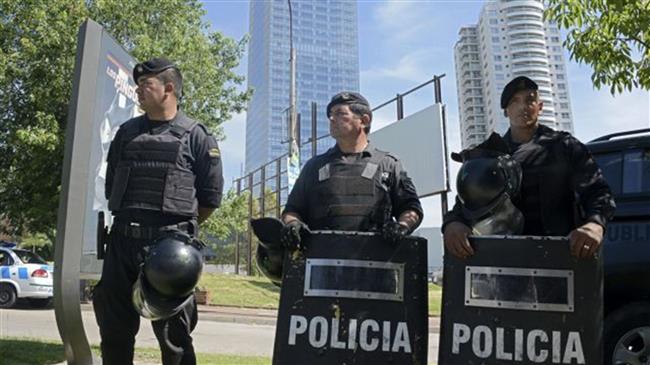 Uruguayan security staff have reportedly found and dismantled a small improvised explosive device (IED) near the Israeli embassy in the capital, Montevideo.
According to media reports, police dogs discovered the device which was placed in a grocery bag some 100 meters from Montevideo's World Trade Center complex, which houses the Israeli mission.
The area around the suspicious explosive device was evacuated from inhabitants for bomb disposal experts to safely dismantle it on Thursday.
The IED was believed to be used either to bomb the embassy or to check the security in the area ahead of an attack.
The army spokesman, Colonel Yamandu Lessa, said the object had detonating cord, which is by itself an explosive, but no detonator that could set it off.
In December 2014, shots were fired at Israeli embassy in Greece in a pre-dawn, drive-by gunfire attack in the capital Athens, in which no injuries were reported.
According to police, the shots were apparently fired from a motorcycle with two assailants passing the embassy building.
The police added that two other people on a second motorcycle were also suspected of participating in the incident.