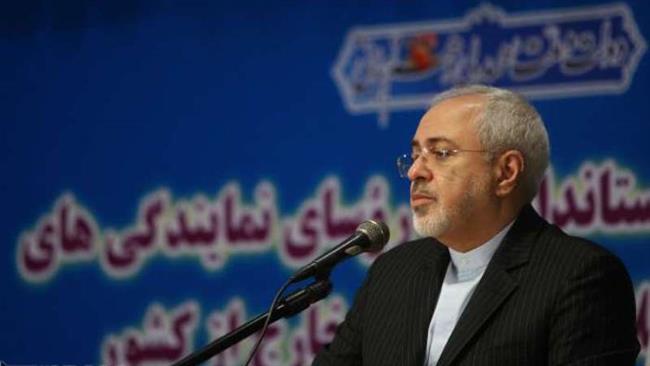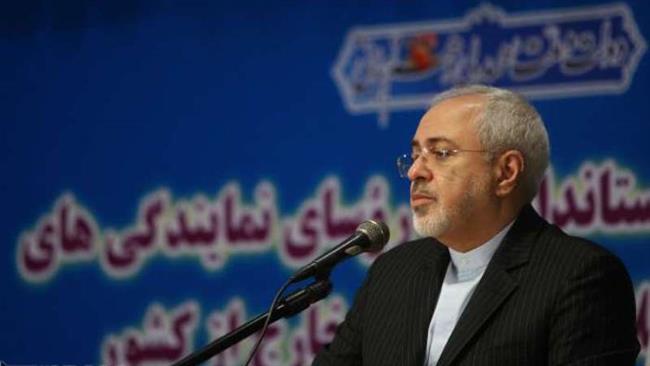 Iran's Foreign Minister Mohammad Javad Zarif says growing extremism and sectarianism in the Middle East pose a great security threat to the whole world.
"Our region is today faced with a serious and severe danger, which is the danger of unrestrained extremism and sectarianism as a result of the wrong policies of a number of regional players," Zarif told a Monday gathering of Iranian ambassadors, governors-general and economic officials in the capital, Tehran.
Zarif highlighted the importance of drawing on the situation created following the conclusion of a nuclear agreement between Tehran and the P5+1 group to advance the policies associated with the "resistance economy," develop the country, and help improve people's livelihood. He also urged further cooperation between ambassadors and governors-general to achieve the goals.
"The JCPOA and the post-JCPOA atmosphere are opportunities we can use to advance our objectives," Iran's top diplomat said.
Iran and the P5+1 group of countries – the United States, Britain, France, China and Russia plus Germany – finalized the text of the agreement, dubbed the Joint Comprehensive Plan of Action (JCPOA), in the Austrian capital of Vienna on July 14.
Under the JCPOA, limits are put on Iran's nuclear activities in exchange for a set of commitments by the P5+1, including the removal of all nuclear-related economic and financial bans against the Islamic Republic.