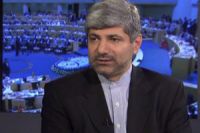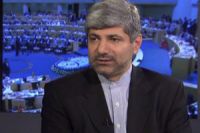 Iran's Foreign Ministry Spokesman Ramin Mehmanparast has warned Western countries that allowing extremist and terrorist groups to gain power will pose a great danger to Middle East security.
According to IRIB, Mehmanparast said on Saturday that if Western countries try to "use undemocratic methods, force, or massacre to destroy a government" their measures would increase the possibility of extremist and terrorist groups gaining power.
Referring to efforts aimed at keeping Syria unrest going, the Iranian official stated, "The result of such tensions is nothing but insecurity in the region and conflict spreading to neighboring countries including Iraq."
Commenting on recent bombings in Iraq, Mehmanparast said, "Currently a lot of covert efforts are made in the region in order to make the region insecure so that all regional countries would be dragged into unrest."
On December 17, 13 people were killed and 57 others were injured when two car bombs and seven roadside bombs exploded near two Shia mosques in the northern city of Kirkuk.
Describing these efforts as "Zionist-American" schemes for the region, Mehmanparast warned that insecurity in the region would inflict damages on countries that support and carry out such plots.