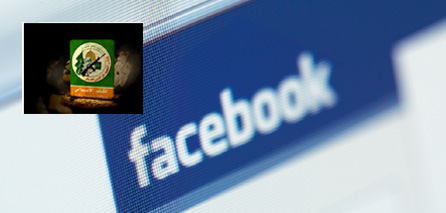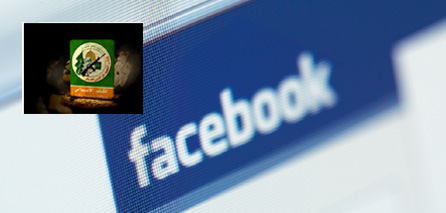 Social network service "Facebook" has disabled the official homepage of Al Qassam Brigades -Hamas military wing on Facebook website.
At the time that Zionist websites spread its hateful propaganda against the Palestinian people openly on its social network service, Facebook administration bans a lot of Palestinian and pro-Palestinian websites from spreading news or information related to exposing the violations by Zionist occupation against the Palestinians in Gaza and West Bank.
Al Qassam Facebook home page disappeared three days after it was posted on the official website (http://www.qassam.ps/index.html), however, the website did not harm the rules of the social networking while spreading his news, articles, statements and videos.
By its reckless and deliberate step, Facebook administration proves that it is a real cheap tool biased for the Zionist occupation in Palestine.
For our important role, we are the Al Qassam Brigades condemn strongly the reckless decision made by the Facebook administration on banning our official English website from establishing on the social network service Facebook and do call on all free people who believes in justice and freedom of expression, especially journalists from everywhere to express their displeasure with Facebook foolhardy move regarding the continued ban on the official English homepage of the Al Qassam Brigades Website on the social network service "Facebook"!.