Europe
Facts behind Charlie Hebdo's Islamophobia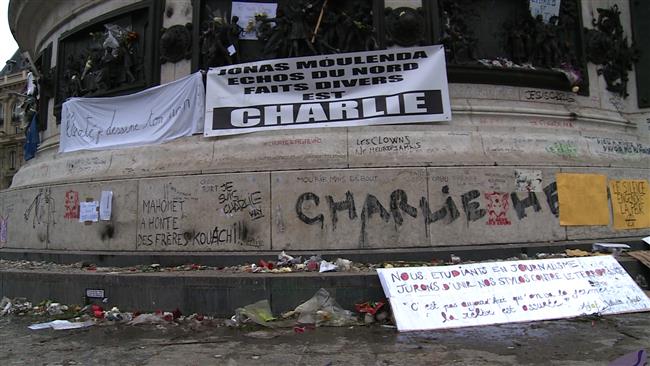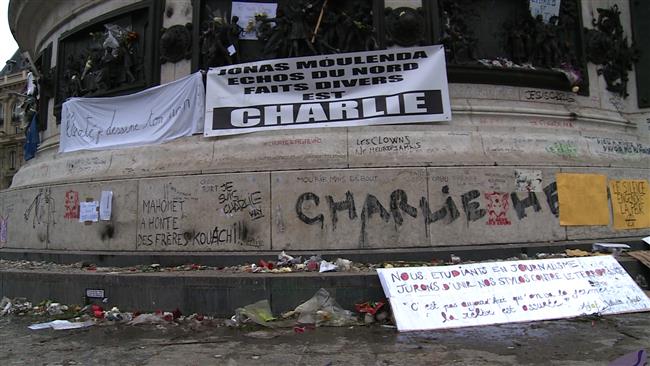 France continues to mourn the innocent deaths of staffers at Charlie Hebdo, the weekly newspaper that regularly published degrading cartoons of Prophet Mohammed.
But many believe the journal's history is being whitewashed, as longtime media watchers say Charlie Hebdo went from a group motivated by freedom of expression to one obsessed with Islamophobia and other right-wing causes.
In 2006 Val and another Charlie Hebdo staffer signed a manifesto that shockingly declared Islam to be the "New Totalitarianism", even on par with Nazism. Among the other 10 signatories – reactionaries beloved by conservative think tanks in the West.As is often the case, anti-Muslim and anti-Palestinian went hand in hand.
Divisive ex-President Nicolas Sarkozy went on to appoint Val director of France Inter, the station for so-called "intelligent radio". That legitimized and broadcast anti-Muslim attitudes to an even larger audience, thus fueling France's upsurge in Islamophobia.
In 2008 one of Charlie Hebdo's most esteemed cartoonists was fired for a drawing directed at Sarkozy's son, but which was also accused of being anti-Semitic. But Charlie Hebdo had become a firm ally of France's establishment, and the journal's alleged commitment to "freedom of expression" was ignored in their now-typical double-standards.
This week Charlie Hebdo's co-founder, Henri Roussel, made a stunning declaration about the journal's anti-Muslim editorial line: "I believe that we [were] fools who took an unnecessary risk….For years, decades even, it was a provocation, and then one day the provocation turns against us."
At a time when France has already arrested more than 50 people for violating so-called "supporting terrorism" speech, such criticism is especially courageous, but many in France will probably continue to deny the truth about Charlie Hebdo's shift to the right.