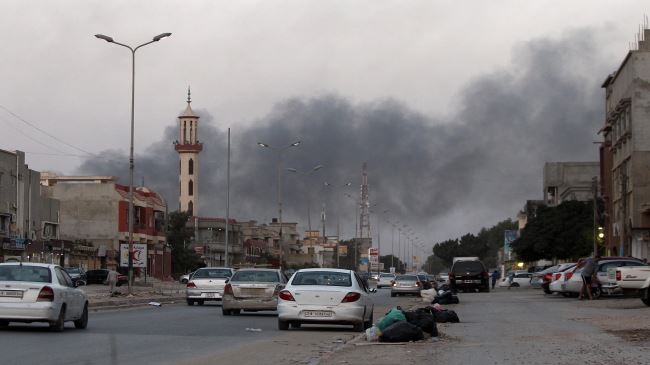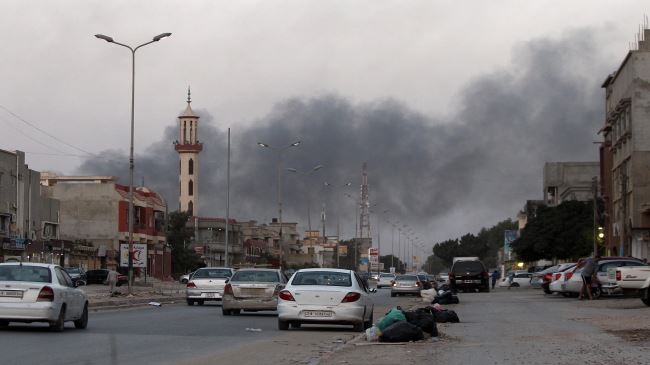 Conflicting reports coming out of Libya, where fierce clashes have been underway between rival militant groups for weeks, indicate that the capital, Tripoli, has fallen to the Fajr (Dawn) Libya gunmen.
Libya's caretaker government has announced that most ministries and state-run institutions are now out of its control.
Attacks and looting have broken out across the city with the interior and electricity ministries and the prime minister's office ransacked.
Tripoli was captured after a five-week battle, involving heavy and indiscriminate artillery bombardments between Fajr Libya militants and tribal fighters from Zintan, Warshafan and Warfallah militia groups.
Militants have also stormed Yarmouk refugee camp in Tripoli, which houses people from the northern town of Tawargha. Five residents are reported to have been kidnapped, with tribal elders appealing for the release of the hostages.
Elsewhere in Libya's eastern restive city of Benghazi, heavy fighting drags on between forces loyal to renegade General Khalifa Haftar and the so-called Ansar al-Sharia, comprising armed Salafi militias.
The fatal clashes erupted on Saturday when Ansar al-Sharia men attempted to take control of an airport, which is currently in the hands of Haftar's militia forces in the Benina area of Benghazi.
Reports indicate that 10 militiamen loyal to Haftar were killed and more than two dozen others injured when grad rockets struck the Benghazi airport amid the clashes.
Nearly three years after the fall of the former ruler, Muammar Gaddafi, in a popular uprising in 2011, Libya is still grappling with rising insecurity.
Armed militant groups, who have refused to lay down arms, are now turning their guns on each other in an attempt to dominate politics and the country's vast oil resources.