Iran
Middle East
World News
Families of Iranian Terror Victims Protest at Australia for Sheltering Terrorist Group
Habilian Association (families of Iranian terror victims) in a letter to new Australian Ambassador to Tehran Lyndall Sachs protested at the country for sheltering an anti-Iran separatist terrorist group.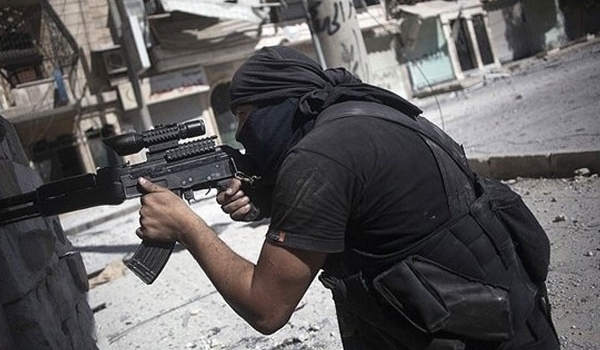 "We as representatives of the families of 17,000 victims of terrorist groups in Iran strongly protest at the Australian government for sheltering a terrorist and violence-seeking group on its territory and view it as a clear instance of interference in our country's internal affairs and support for a terrorist group," the letter said on Wednesday.
It added that the group Harakat Rawad al-Nahzat Letahrir al-Ahwaz was established in Australia in 2013 with its main base in Canberra, noting that the terrorist group has a military wing named Kata'eb al-Sari, while an armed brigade called Hamat al-Khalij has also declared joining the group.
The letter also revealed that Misaq Abdullah, the head of the politburo of the terrorist group, has threatened to attack targets in terrorist operations in Iran, adding that the twitter pages of the group's leaders include threatening messages vowing armed attacks against Iran.
"We are ready to provide the Australian government with proof and documents about the terrorist group and expect proper action in this regard," it underlined.
Secretary-General of Habilian Association announced earlier this year that documents of 17,000 martyrs of assassination in Iran to the United Nations were presented.
Mohammad Javad Hasheminejad underlined the obvious support of the US and the Western countries from terrorism, saying, "The Islamic Republic of Iran is a victim of terrorism, but the enemies are trying to demonize Iran as the supporter of terrorism, contrary to the facts."
Stating that the Habilian Association is pursuing the investigation of terrorist crimes in Iran and collecting documents, he added, "So far, the documents of 17,000 victims of terror in Iran have been collected and submitted to the United Nations, which has also been accepted by the organization."