Human Rights
Families of Iran's Assassinated N. Scientists Plan to Sue US, Britain, Israel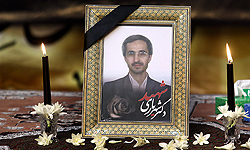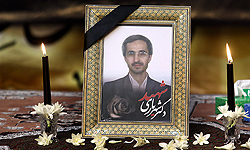 Families of the Iranian victims of nuclear terrorism plan to lodge a complaint with international courts against the US, Britain and Israel to sue them for the assassination of Iran's nuclear scientists.
"We announce to the world through this lawsuit that assassination of nuclear elites and scientists by the arrogant powers, spearheaded by the US, Britain and the usurper Zionist regime are far from humanity and human principles and announce our protest against inhuman acts," the text of the lawsuit said on Wednesday.
The lawsuit also stressed that such belligerent moves cannot undermine Iran's progress as they will cause the Iranian youths to double their efforts to make more achievements in scientific and technological fields.
In the fifth attack of its kind in two years, terrorists killed a 32-year-old Iranian scientist, Mostafa Ahmadi Roshan, and his driver on January 11.
The blast took place on the second anniversary of the martyrdom of Iranian university professor and nuclear scientist, Massoud Ali Mohammadi, who was also assassinated in a terrorist bomb attack in Tehran in January 2010.
The assassination method used in the bombing was similar to the 2010 terrorist bomb attacks against the then university professor, Fereidoon Abbassi Davani – who is now the head of Iran's Atomic Energy Organization – and his colleague Majid Shahriari. While Abbasi Davani survived the attack, Shahriari was martyred.
Another Iranian scientist, Dariush Rezaeinejad, was also assassinated through the same method on 23 July 2011.