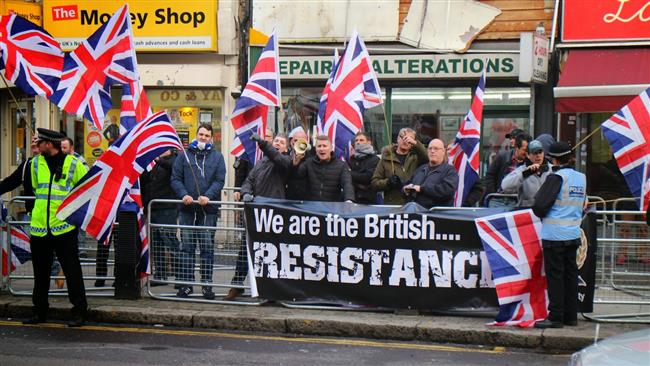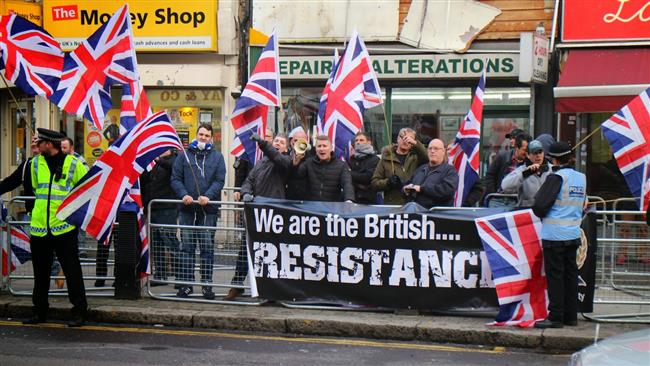 Pressure on UK Muslims are growing as anti-Islam groups are gaining momentum in the country.
Britain First, the latest far-right group in the UK, has marched through Luton in an anti-Islam protest. The controversial protest started at 1pm local time, to coincide with Armed Forces Day.
The anti-Islam group says the protest "has been called by the Britain First Armed Forces division".
This kind of hate rhetoric will be particularly contentious given that it is the month of Ramadan, and that it comes only one day after horrific terror attacks that hit France, Tunisia and Kuwait.
In a highly inflammatory video posted on to facebook on Friday, Deputy leader of the far-right, JaydaFransen shockingly linked Muslims in Luton to the atrocities that took place across the world on Friday and urged Britons not to go to "Muslim countries". Ironically she did not express her condolences or even mention the attack in Kuwait that left dozens of Muslims dead.
Police in the area had applied to the courts for an emergency injunction against Fransen, and the Head of Britain First, Paul Golding to stop them from entering Luton and its surrounding area for a year. Late on Friday a high court judge refused the injunction application, which means the two leaders can march on Luton.
However the judge handed down an interim injunction which prevents the pair from displaying the Britain First slogan "No More Mosques'. It also prevents Golding or Fransen from entering any mosque across the country.
Britain First have become notorious for filming "invasions" of mosques, in which they film themselves entering mosques across the country and handing out hate leaflets.
Anti-fascist demonstrators have also protesting against the group in Luton.