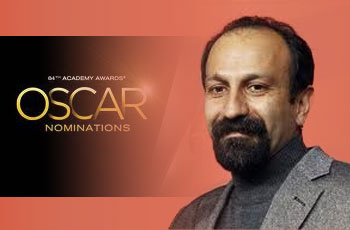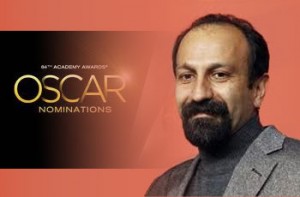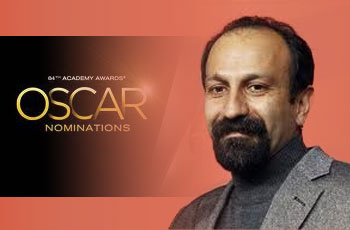 The prize-magnet movie was awarded at the biggest night of the film industry at the Hollywood and Highland Center (formerly known as the Kodak Theatre) on Sunday.
"A Separation" has also been nominated the Best Original Screenplay of the 2012 Academy Awards.
In the Best Foreign Language Film of the Year category, the Iranian family drama went up against "Bullhead" by Michael R. Roskam (Belgium), "Footnote" by Joseph Cedar (the Zionist regime), "In Darkness" by Agnieszka Holland (Poland), and "Monsieur Lazhar" by Philippe Falardeau (Canada).
In the best original screenplay writing category, Farhadi's mesmerizing flick was competing up against "Bridesmaids" by Kristen Wiig and Annie Mumolo, Margin Call by J.C. Chandor, and "Midnight in Paris" by Woody Allen.
The drama also turned heads winning The Best Foreign Film Award of the 27th annual Independent Spirit Awards during a ceremony held one day before the 84th Academy Awards.
Farhadi's drama also grabbed the Best Foreign Film Award of the 2012 César Awards on February 24, in Paris.
Farhadi's film also received Best Picture, Best Film Not in the English Language, Best Ensemble and Best Original Screenplay awards of the 9th International Cinephile Society (ICS).
Farhadi's award-sweeper drama has hit the Canadian and the Brazilian cinemas since January 20, 2012, as scheduled earlier.
The film won the award for the Best Foreign Language film at the 2012 edition of Golden Globes. It also received the 2012 Turkish Film Critics Association Award (SIYAD) in the same category.
The 2011 New York Film Critics Circle also granted its Best Foreign Film award to "A Separation."
"Nader and Simin: A Separation" received three top awards of the Best Foreign Language Film, Best Supporting Actress and the Best Screenwriter at the 2012 London Critics' Circle Awards (LCCA).
The movie has also been nominated for the 43rd annual NAACP Image Awards, a multi-cultural accolade presented by the American National Association for the Advancement of Colored People.
The Iranian drama was awarded by the 2012 Broadcast Film Critics Association. It also received the 17th BFCA Annual Critics' Choice Movie's Best Foreign Language Film award.
Farhadi's "A Separation" was recently selected as the best 2011 film by Wall Street Journal and the second best film of the same year by the international film magazine, Sight and Sound.
The critically-acclaimed movie has entered the Best Foreign film line-up of the International Press Academy (IPA) Satellite Awards.