Palestine
Father Hanna: We reject Israel's measures against the Aqsa Mosque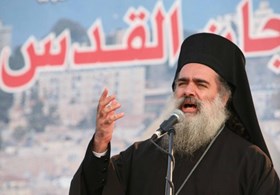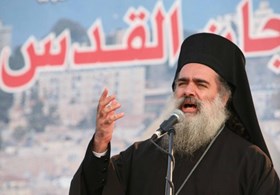 Father Atallah Hanna, Archbishop of the Palestinian Orthodox Church in occupied Jerusalem, on Saturday condemned Israel's measures at the Aqsa Mosque as arbitrary and illegal.
During his meeting with Sheikh Mohamed Hussein, grand Mufti of Jerusalem and Palestine, Father Hanna stated that the Christian churches in the holy city reject any Israeli actions that restrict the access of Muslims to the Aqsa Mosque.
He highlighted that the Aqsa Mosque is a place of worship for Muslims alone and Israel and its Jewish citizens have no right to close it or violate its Islamic sanctity in any way.
The Archbishop also said that the Christian natives of Jerusalem along with their Muslim compatriots would remain steadfast against the occupation and defend their holy sites and their presence in the city.