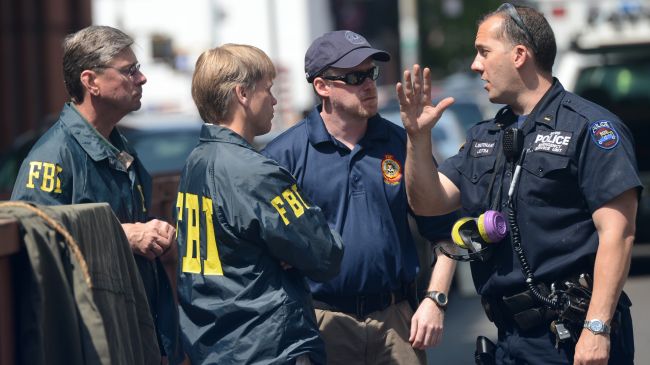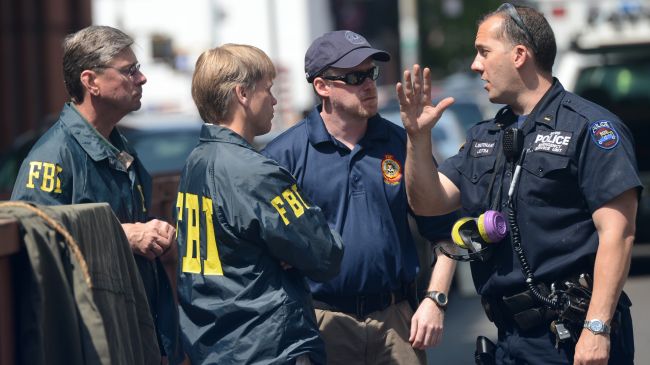 A US newspaper has revealed that the FBI has been raiding the houses of anti-Wall Street protesters in Oregon and Washington in what the agency describes an "ongoing violent crime investigation."
The Oregonian newspaper reported that heavily-armed domestic terrorism units of the FBI have been raiding the homes of activists in Seattle and Olympia, Washington and Portland, Oregon over the last month.
The report said that at least six homes have been raided in the two states since July 10.
The FBI has described the raids as part of an ongoing violent crime investigation, linked to last year's Occupy May Day protests, during which a number of minor acts of vandalism allegedly took place.
In one of the raids, eyewitnesses reported as many as 80 agents in body armor, wearing military fatigues, and armed with assault rifles participated in the raid.
"I just heard lots of pounding at 6 o'clock, and I got up and I saw the whole thing," said one of the eyewitnesses, adding, "I saw them screaming to get in. They were using the battering ram, and then finally the door just opened."
FBI spokeswoman Beth Anne Steele told the newspaper, "The warrants are sealed… and I anticipate they will remain sealed."
The paper said the agents were searching for "anti-government or anarchist literature or material" and "documentation and communications related to the offenses, including but not limited to notes, diagrams, letters, diary and journal entries, address books, and other documentation in written or electronic form."
The Occupy Wall Street movement began when a group of demonstrators gathered in New York's financial district on September 17, 2011 to protest against corruption, the unjust distribution of wealth in the country, and the excessive influence of big corporations on US policies.