Asia-Pacific
Human Rights
Myanmar
Fears of disaster as first virus case emerges at Rohingya refugee camp in Bangladesh
According to a senior Bangladeshi official and a UN spokesperson, the first confirmed case of COVID-19 has been reported in the Rohingya refugee camp, which houses more than a million, raising concerns of a potential humanitarian disaster.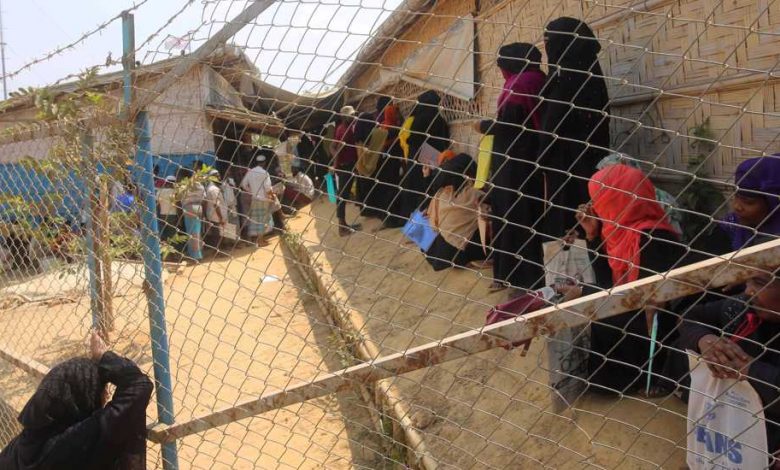 In a telephone call, the Refugee Relief and Repatriation Commissioner told Reuters that the two infected cases, an ethnic refugee and a local resident outside the camps, have been taken to an isolation center.
Aid workers have expressed concerns over an impending humanitarian catastrophe should there be a substantial spread of the novel virus in the overcrowded refugee camps outside Cox's Bazar in Bangladesh.
In a statement, Dr Shamim Jahan, Save the Children's health director in Bangladesh, noted the severe shortage of ventilators in the country and lack of intensive care beds in the densely populated Rohingya refugee camps. He further added that thousands of people may die from the pulmonary disease and that "the pandemic could set Bangladesh back by decades."
"People are living 40,000 to 70,000 people per square kilometer. That's at least 1.6 times the population density on board the Diamond Princess cruise ship, where the disease spread four times as fast than in Wuhan at the peak of the outbreak," according to Manish Agrawal, Bangladesh Country Director at the International Rescue Committee.
Agrawal stressed efforts to increase healthcare access, improve sanitation, isolate suspected cases and decongest the camp as measures to alleviate the situation.
Without such measures "the disease will devastate the refugee and local population here, where there is a much lower standard of living and a higher rate of existing illness that make refugees more susceptible to the virus," he said.
Hundreds of thousands of Rohingya Muslims fled Myanmar in 2017 following a state-sponsored violent crackdown in the northwestern state of Rakhine. Most fled to Bangladesh while others escaped to India, Thailand, Malaysia, and other parts of South and Southeast Asia.
Myanmar is facing charges of genocide at the International Court of Justice in the Hague over the violence.