North America
Human Rights
Feds still hunting for protesters who raided US Capitol
The United States federal authorities are still looking for unidentified protesters who stormed the Capitol on Jan. 6 to stop Congress from certifying now-President Joe Biden.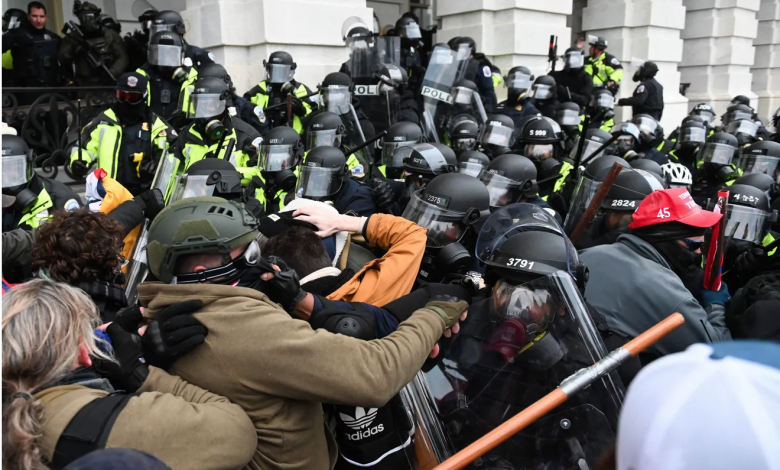 The FBI released 11 new videos Tuesday showing suspects combating with police at the scene.
"As we mark six months since the violence at our nation's Capitol, we continue to encourage the public to send tips to the FBI," said Steven D'Antuono, chief of the FBI's Washington, DC Field Office. "As we have seen with dozens of cases so far, the tips matter… The public has provided tremendous assistance to this investigation, and we are asking for additional help to identify other individuals for their role in the violence at the US Capitol."
At least 535 protesters have been arrested so far and 165 of them have been charged.
Former President Donald Trump officially lost the 2020 presidential election to Biden but refused to accept defeat, instead inciting his supporters to storm the Capitol.
The protest resulted in the death of at least five people, including a police officer who was guarding the Congress building.
The protesters, including members of Proud Boys, failed to overturn the outcome of the presidential election in favor of Trump.
Trump claimed that the election had been rigged by the Washington establishment in favor of Biden.
According to recent surveys, most Republicans still believe that the election was stolen from Trump,