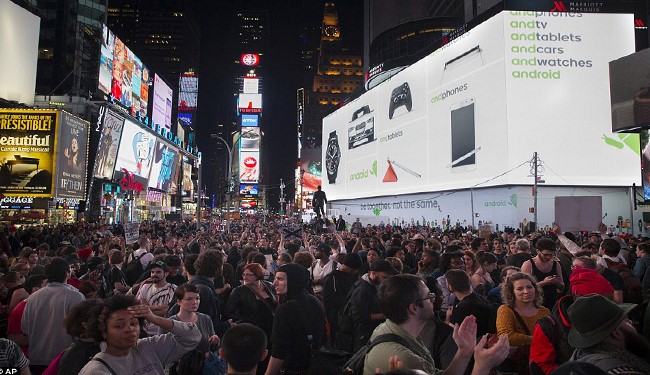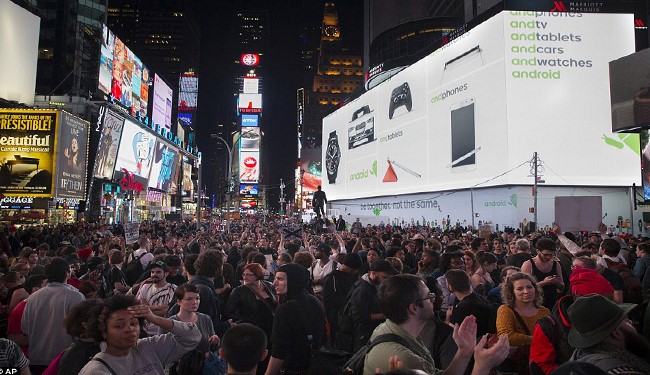 The United States has been shaken up by thousands of demonstrators who have taken to the streets in at least 90 cities across the country to protest a grand jury decision on the shooting death of black teenager Michael Brown.
The protests erupted on Monday night after St. Louis County prosecutor Robert McCulloch said that white police officer Darren Wilson would not be indicted and that he would not even face charges for killing the unarmed African American.
Following the decision, violent protests against racial discrimination and police brutality in the United States broke out across the country.
Traffic on three New York bridges were blocked as demonstrators walked on traffic lanes over the Brooklyn, Manhattan and Triboro bridges, the Daily Mail reported.
Protesters splattered fake blood on NYPD Commissioner Bill Bratton in Times Square as people gathered to denounce the Ferguson grand jury's decision.
Thousands of people rallied late on Monday in cities including Los Angeles, Seattle, Chicago, Salt Lake City, and in front of the White House in Washington, DC, to protest the grand jury's failure to punish police brutality and racial discrimination.
According to the Associated Press, most of the disruptive demonstrations were held in St. Louis and Oakland, California.
Demonstrators chanted the slogans "hands up, don't shoot" and "black lives matter." For weeks, activists had been waiting and planning to demonstrate if Wilson walked free.